"The Big Easy," the nickname given to the southern cultural hub of New Orleans, Louisiana, is famously known for its festivals and ever more colorful parties. And the free-spirited individuals on its streets hardly need a spot to enjoy music.
A high influx of tourists enters the city to be part of these festivities. However, the story is quite different to our cops, like the one featured in the clip below. To ensure the City can keep welcoming people back in the future, today's fun needs to be watched with utmost carefulness.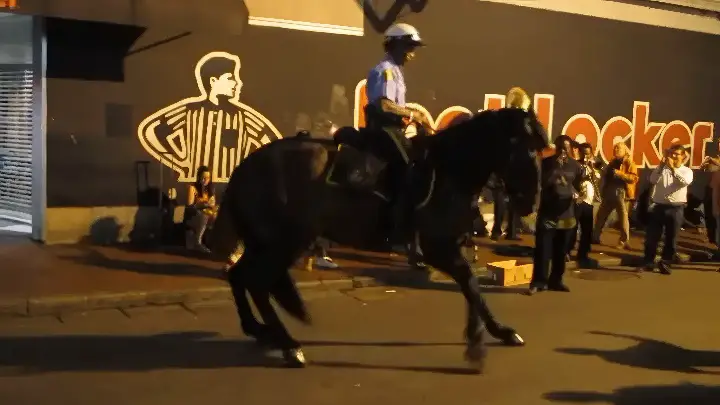 While patrolling through the streets of Bourbon street, Officer Jones and his horse came forth the night's routine live Jazz music band. Formed in 2002 by a group of youngsters nearby, The TBC Brass Band has been jamming on the Canal corner for years. When they were playing one of their famous musical beats, "Talking," Ace the horse lets out the immense dance spirit in front of the crowd.
Furthermore, he makes dance moves closed to his dance mates and is in sync with the drums' beat. He makes glorious moments flapping his gracious tail, even manages to make a full turn. The crowd roars over every other step and rejoins in this sensational scenario. Watch the full video below and please leave us a Facebook comment to let us know what you thought!
Don't forget to hit the SHARE BUTTON to share this video on Facebook with your friends and family.