No matter how many words you use to describe your dog, it is just never enough! They are incredibly loyal and you can count on them to be always there for you. One of the best things about our canine companions is that they can really make us laugh! And they don't even try all that much! Just take a look at this cute little dog in the video below!
This Airedale Terrier is called Plato and he just received a new chipmunk as a toy. Chippy the Chattermunk is a toy normally for children. It records and repeats what they say in a higher-pitched voice. But what happens when a dog does it? Chaos for him and lots of laughter for us! The poor pup is really confused by the toy, but it is hilarious to see!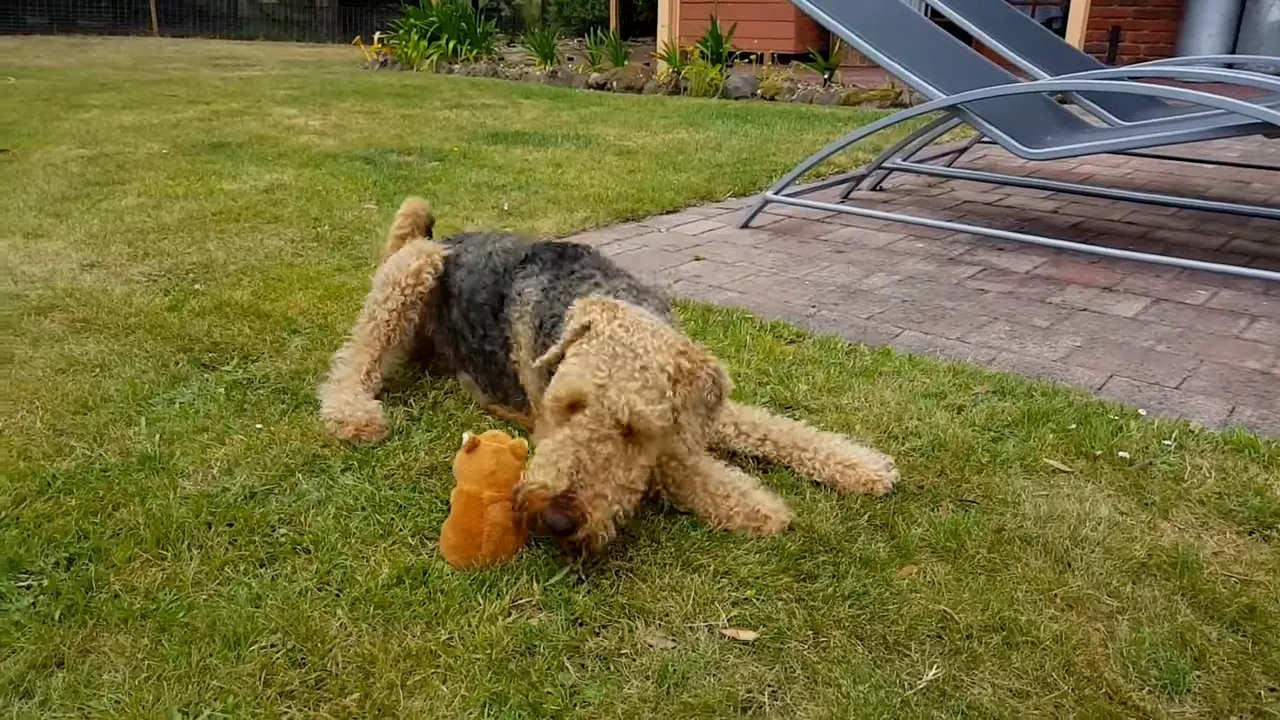 Watch this adorable video below! Did Plato make you laugh? Let us know in the comments section!
Don't forget to SHARE this hilarious video with your friends and families!
What do you think?