Building a snowman can be a lot of fun, and it's a fantastic family activity. By following a few simple steps, anyone can build a snowman with their family. Likewise, Cody Lutz, from Kentucky made a giant 9-foot snowman outside his house.
Lutz made this huge snowman with the help of his fiancee and her sister, utilizing a tree trunk as a base. And the trunk he used as the foundation was quite big. Here, the incident that happened is a driver attempted to take down the triple-decker snowmen, discovering the large wooden base.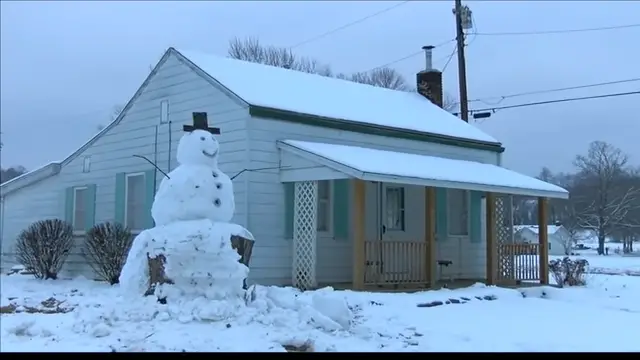 Lutz knew nothing about the hit-and-run until he arrived home on Monday to see tire tracks heading up to the snowman, where the vehicle looked to have collided with a tree trunk and come to a halt.
Watch this video below and please let us know your thoughts regarding this incident in the Facebook comments.
Please don't forget to SHARE this video with your friends and family!