Cherries have to be the best and favorite snack for many children. Cherries are just as delicious to munch on as it is healthy.
However, eating cherries surely takes some time and effort. You can make the whole process easier by following this amazing video. In the video, you will learn how to pit a cherry without using a cherry pitter. Instead, you can just use a bottle and a chopstick.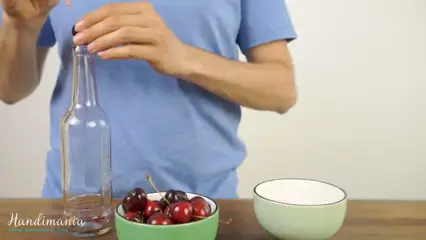 As odd as this may sound, the process is very simple and you don't even have to do much. This has to be one of the least time-consuming and useful steps you can possibly follow. You really won't regret using this tutorial as your go-to cherry pitting trick.
This is just so helpful. Watch the full video below!
Please SHARE with your friends and family!