Helping someone in need is one of the things we value most as humans. This story is proof that animals can provide that same help in times of need.
When Faithful Friends Society animal shelter in Delaware rescued these three kittens, their eyes had to be removed because of health complications. When the cats didn't get adopted, one of the shelter workers took them home to live with her and her two pit bulls.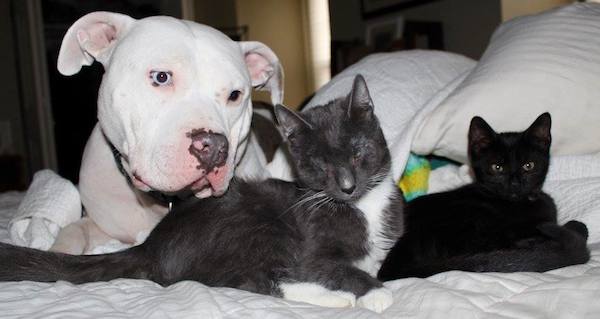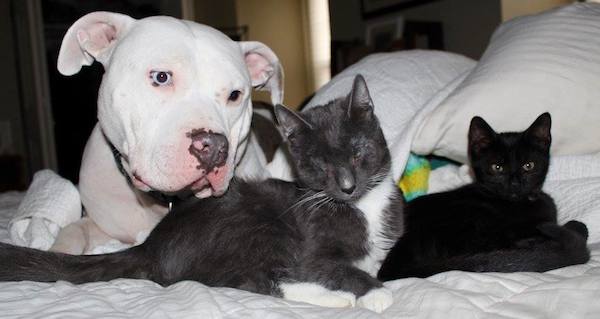 These pitbulls were also rescue dogs, so it only make sense (at least to us humans) that they understood the trauma the kittens were going through. The dogs stepped up and became parents to the blind kittens–paying back the love they'd been shown by the owner.
This is a short, heartwarming clip we think you'll like. Watch the full video below and tell us in the comments what you think of the pit bull parents!
Please hit the button to SHARE THIS ON FACEBOOK with your friends and family!