Our existence would have never been possible without the love and care of our nurturing parents. One sleepless night after another, they make sacrifices so that we can have the best life. The notion is similar whether you are a movie star or working an ordinary job.
During a live show in New York, Pink, the renowned pop artist, introduced her father to the crowd. She shares, "I am what I am due to my father". It turns out her dad, Jim Moore, is quite the rockstar. While he was serving in the Vietnam war, Jim wrote a song, "I Have Seen the Rain".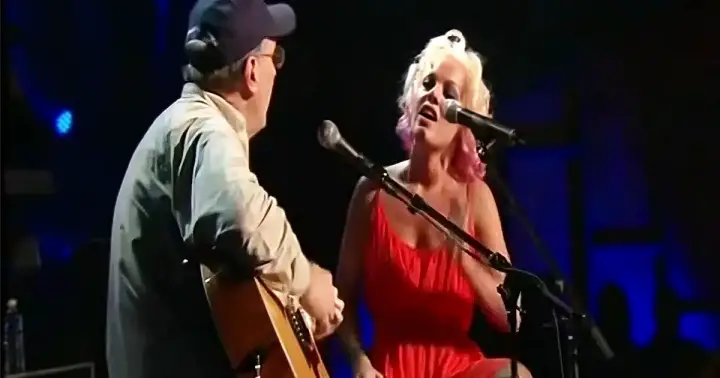 Fast forward forty years later, the veteran's daughter made it possible for Jim to get on the stage. She announced to the crowd, "This is the first time he ever performing on a live stage."
Jim sits on the high chair close to his daughter and tunes the guitar. The lyrics are very soul-stirring. The duo put on quite a show with harmonizing tones. Albeit an initial performance, Jim displayed great charisma through the showtime. Watch the full video below and please leave us a Facebook comment to let us know what you thought!
Don't forget to hit the SHARE BUTTON to share this video on Facebook with your friends and family.