Christmas can be very fun but wrapping a gift in a creative way can be just as confusing. Everyone wants to do something different while packing something for their loved ones. This creator has just the right video for all you folks!
The creator uploaded a video on how to wrap a gift like a Christmas tree and the result is amazing. Origami helps a lot in this method. An origami gift wrap does not sound all so fancy but the end result has a different specialty. Not only does it look expensive and classy, but it is also very cheap and convenient.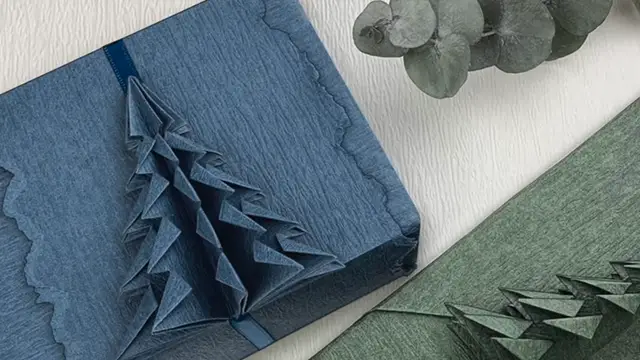 If you are looking for such an idea for the holidays season, you need to get some scissors and paper ready and you are good. The Christmas tree made with paper will make your gift look even more sophisticated and beautiful. You will surely stand out while giving gifts.
We are more than sure that your loved ones will love it!
Watch the full video below!
Please SHARE with your friends and family!