As Christmas is incomplete without a big and beautiful Christmas tree, Thanksgiving is incomplete without roast turkey and a pumpkin pie. The traditional and default menu of Thanksgiving includes turkey, gravy, cornbread, mashed potatoes, cranberry sauce, etc.
But let us think for a while, what if the star of the show- the roast turkey goes missing on the very exact day of thanksgiving? Well, this article depicts a similar story. Keep reading till the end to find out.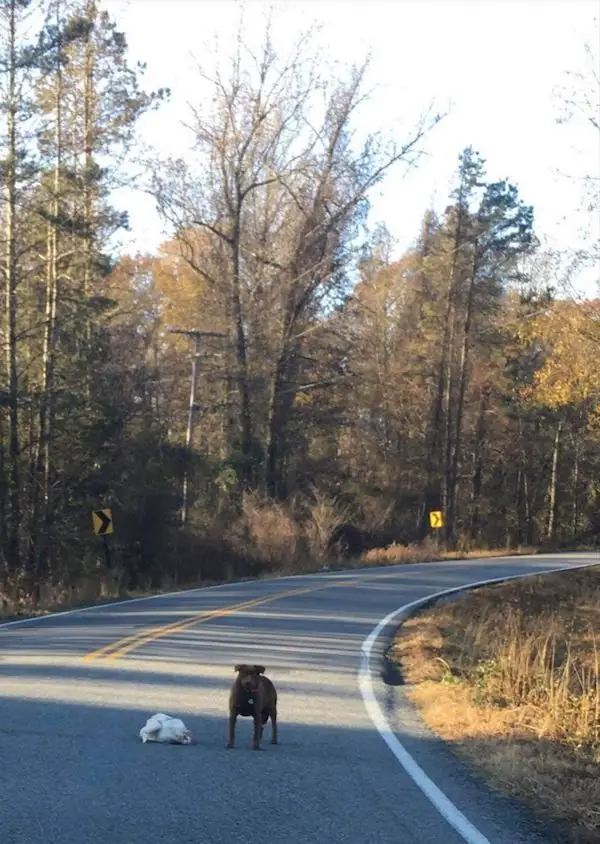 Around the Round Mountain region in Conway, Arkansas, Jenny Jones, and her companion Kathy Wyrick saw a dog and a large uncooked Thanksgiving turkey on the ground next to him. Kathy shared this picture of this dog which quickly went viral and everyone thought it was funny.
It also sparked a flurry of comments from individuals who were curious about the dog and how she got the turkey. Well, she was identified later as Nola and was found safe with her human, well eaten, obviously!
Watch this video below and share your thoughts with us in the comment section below.
Please don't forget to SHARE this video with your friends and family!