Sometimes an abuse story makes us question the limit of human cruelty upon wild animals. The support that pours in right after restores our faith in humanity. Back in 2015, International Animal Rescue (IAR) shared a sad rescue story.
The video by the IAR garnered the attention of over 10M people, and a fundraising campaign began to help for the poor orangutan Budi's recovery.  For the first few years of Budi's life, he was utterly ignored by the keeper. He was only fed condensed milk and locked up in a chicken cage. Just the idea that anyone could treat this defenseless animal in such a horrible way is shocking.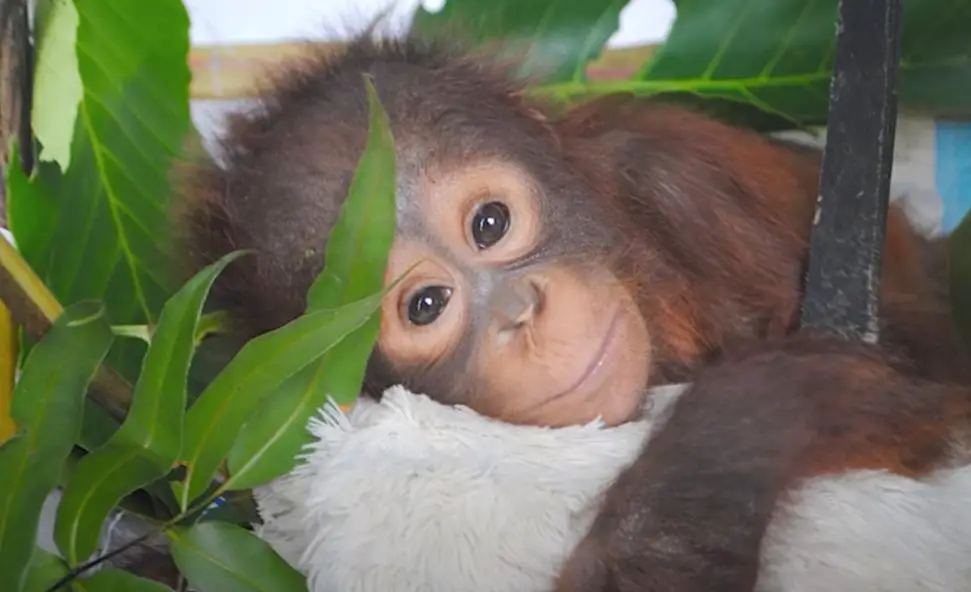 When the rescue team found Budi, he was in horrid condition. Budi could hardly sit on his own. When Karmele, the vet, tried to lift Budi, he cries in great discomfort. Fortunately, that's not the end of this story. Slowly and steadily, with enough love and support, Budi made a miraculous recovery. The orangutan, who was once malnourished, and could hardly sit up, was walking with the vets, eating right.
It's been six years after the incident. Budi must have recovered fully and maybe is back into the wild.
Please share this fantastic recovery story with your loved ones.