Most women dream of their wedding proposal being a romantic setting, but here's one boyfriend who decided he had a better way to pop the question–while she was on-air at work!
Mary Lee is an on-air meteorologist for KPIX, a television station in the San Francisco area. Last Valentine's Day, two daughters surprised her with flowers and candy while she was taping a weather segment. She hugs the girls, then is surprised again when her boyfriend shows up as well, a second surprise.
And while she was still digesting that second surprise–"Oh, I'm gonna cry, thank you baby" she says to him–he drops on one knee for the third and biggest surprise.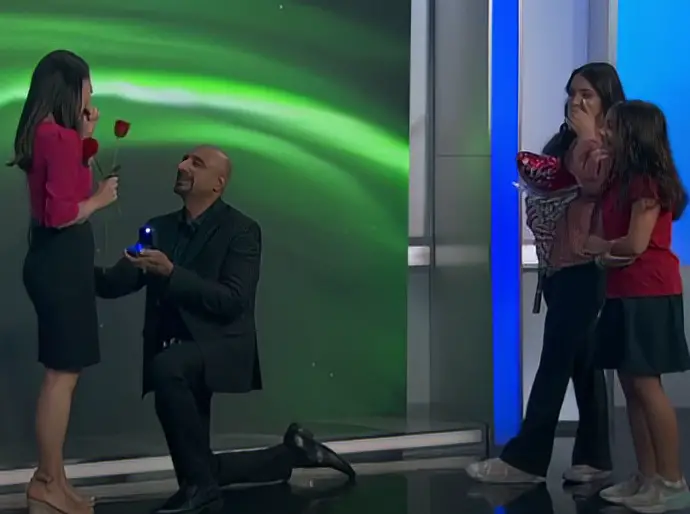 With the northern lights on the big screen as a backdrop, he tells her, "You are my Northern Lights, you light up my life" and then pops the question. Mary can't hold back the tears and you may not either–it's as sweet a proposal as we've seen.
Watch the full video below and tell us what you think of this proposal in your Facebook comments!
Please SHARE with your friends and family!