Melissa and her family are welcomed by a big surprise every day. It doesn't matter which day it is or how tired you are, this 14-year-old Golden Retriever, Oliver never forgets to pay a visit to his neighbors.
Melissa's next-door neighbors are Oliver and his family. Melissa has lived in the area for nine years. And from the first day they moved until now, there has always been this furball on their gate to greet them.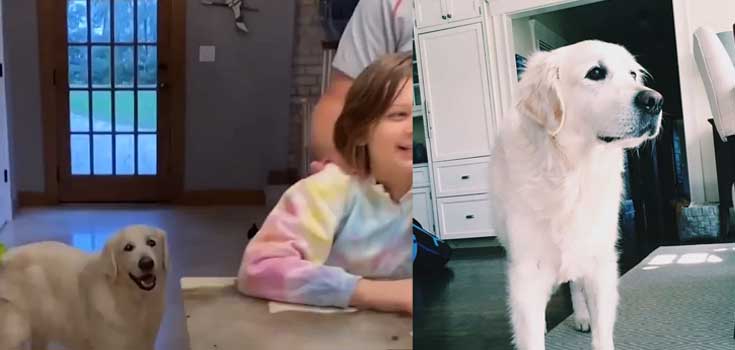 Oliver is pretending like he being there is a big surprise and likes to  see people look excited whenever he arrived. He preferred it when everyone jumped with joy at his presence. After they finish saying hello, they head straight into the house. Melissa says that when Oliver arrives at her home, he checks the fridge, lies down beside it and wait for his treat.
Watch the full video here:
Don't forget to SHARE this furball to your friends and family and let him pay them a visit too.