Costumes are crucial for any beauty pageant show. During the second night of the preliminary competition of Miss America, all participants were studded in spectacular costumes to demonstrate their singing, dancing, and musical abilities for the talent competition; however, Kelley Johnson stood out.
Johnson went on stage wearing nurse scrubs and sneakers with a stethoscope around her neck during the show's talent phase, in which candidates demonstrate their individual talent.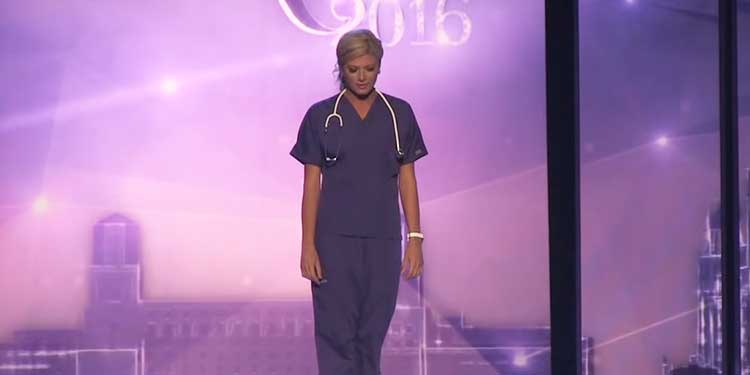 Currently working as a registered nurse, Kelly graduated from Grand View University in 2015 with a Bachelor of Science degree in nursing. During the talent round, the contestant went on to speak about her experiences as a nurse, why the job is so vital, and why every patient matters.
Watch this video below and share your thoughts with us in the comment below.
Please don't forget to SHARE this video with your friends and family!