Sometimes a video comes along that is just so fun and full of joy that I feel like I have to share it. This is one of those times.
This coach looks like just a normal middle-aged guy out to do something fun for the students. Clearly there's been a big set-up because it looks like the whole school is on the court, watching him warm up and waiting for the shot.
As he stands on the baseline at one end and views the basket all the way at the other end, the kids start to chant, "Let's go Coach, let's go Coach!" There's so much excitement in the air you can almost picture yourself transported back to being a teenager there on the court.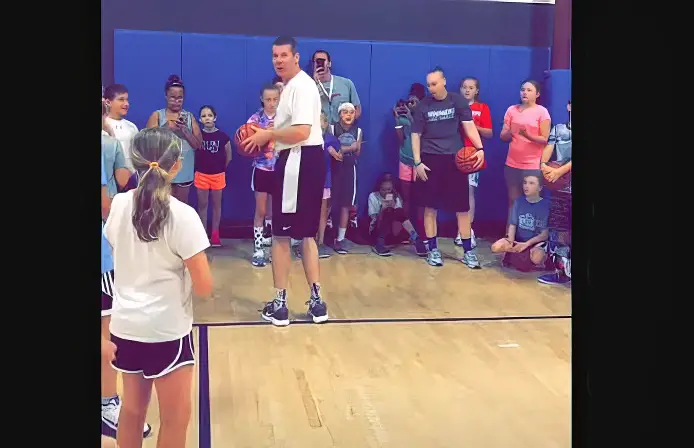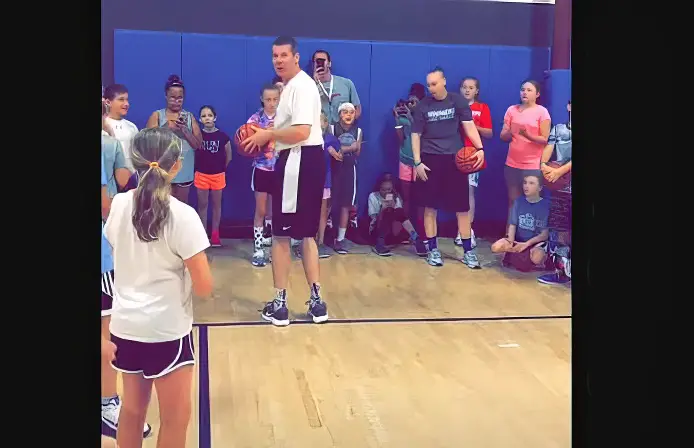 After one final look, Coach launches an unbelievable shot–backwards across the entire length of the court–and hits nothing but net! The kids and other teachers mob him and it's pure joy pandemonium. I think you're going to love watching this video.
Watch the full video below and please leave us a Facebook comment to let us know what you thought!
Please SHARE with your friends and family!