I post a lot of Got Talent performance because they are one of the most consistent sources of good entertainment. But I have to say this is truly one of the best auditions I've ever seen and I think you'll love it too.
10-year-old Roberta Battaglia from Toronto, Canada, shows her age when she comes on the stage: she raves to Sophia Vergara about how much of a fan she is and, while answering a few questions, she actually starts crying. And she cries again when she finishes, again from nerves.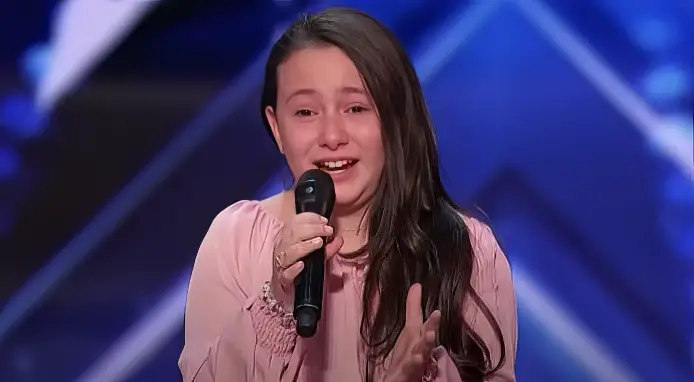 But in between the crying is one of the most stunning performances I've ever seen on America's Got Talent. Roberta sings "Shallow" by Lady Gaga from the movie A Star is Born, which is not an easy song by any means. And she literally crushes it.
"This moment is unbelievable," says judge Howie Mandell. But the truly fun moment is when Sophia leans over the table and gives Roberta her Golden Buzzer, instantly sending her through to the next round. Roberta deserves everything she is getting in her life and more. Watch the video below and please leave us a Facebook comment to let us know what you thought!
Don't forget to hit the SHARE BUTTON to share this video on Facebook with your friends and family.