The video below features a wonderful performance from The Voice Kids Germany. You are going to be out of words when you see this for yourself. When 14-year-old Tilman stepped onstage for his blind auditions, nobody in the audience was ready for what he was about to do.
His exceptional cover of "Great Balls of Fire" by Jerry Lee Lewis not only managed to wow the crowd, but it also brought the judges up to their feet. The young boy forgot all about his nervousness and managed to delivered one of the most entertaining auditions ever.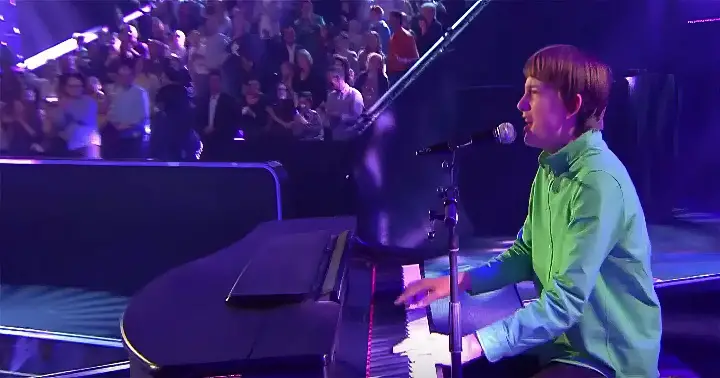 Tilman not only sings, but he also plays the piano side by side! And he nails it! This kid is surely going a long way! All of the judges pressed their buzzers to turn around and catch a glimpse of him. They even started to do dance on stage during his performance.
I have never seen any participant work up their charm like Tilman did on this show. He made the entire room smile and dance – and that is truly the mark of a great performer. Check out Tilman's jaw-dropping cover below! Watch the full video below and please leave us a Facebook comment to let us know what you thought!
Don't forget to hit the SHARE BUTTON to share this amazing video on Facebook with your friends and family.