The video below features a performance on America's Got Talent by a 12-year-old ventriloquist named Brynn Cummings from Michigan. Brynn says she was inspired by previous AGT winner Darcy Lynn, and she certainly did not disappoint with her unique act. When she first came out on stage, the judges and audience were expecting a traditional ventriloquist act with some singing. However, Brynn surprised everyone with what judge Howie Mandell called "a mashup of magic, ventriloquism, and more."
Brynn's act was truly one-of-a-kind. She seamlessly incorporated magic tricks into her ventriloquism routine, leaving the judges and audience in awe. Her puppet, a rabbit named Haddie, was the perfect partner for her act. The two had a hilarious and heartwarming banter that showcased Brynn's incredible talent and creativity. It's no surprise that Brynn received four yes votes from the judges and has become a viral sensation.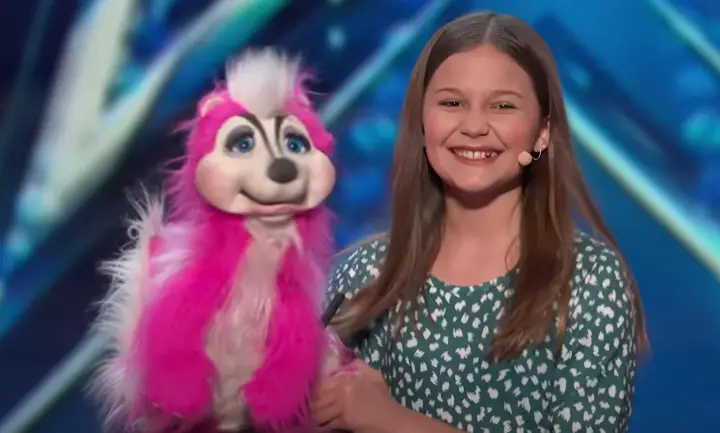 It's inspiring to see such a young performer with such a unique talent. Brynn's act is a reminder that there are still new and exciting forms of entertainment out there waiting to be discovered. It's also a testament to the power of inspiration and the impact that previous performers can have on the next generation. Darcy Lynn inspired Brynn to pursue ventriloquism, and now Brynn is inspiring others with her incredible act.
If you're looking for a video that will leave you amazed and inspired, look no further than the video below. Her talent and creativity are sure to leave you in awe and make you a fan for life. Watch the video below and please leave us a Facebook comment to let us know what you thought!
Don't forget to hit the SHARE BUTTON to share this video on Facebook with your friends and family.