Mufasa is a mountain lion who spent almost 20 years in captivity as a Peruvian circus animal. He was tied up most of his life in the back of a vehicle. But after all those years of imprisonment, this gorgeous animal is finally free. Peru banned wild animals in circuses, but most of the circuses disobeyed the law. Animal Defenders International (ADI) stepped in and tracked all these circuses down.
When the last circus was cornered, even the riot police were called for aid. Many wild animals got a second chance at life and Mufasa was the last to be cut free from his chains. This beautiful mountain lion was returned to the forests after spending his life in the back of circus pick-up truck for 20 longs years. According to the new update on Mufasa, he now enjoys the sights and sounds of the Amazon forest, within a secure ADI natural habitat where the rescuers can continue to provide him with the specialist care he needs.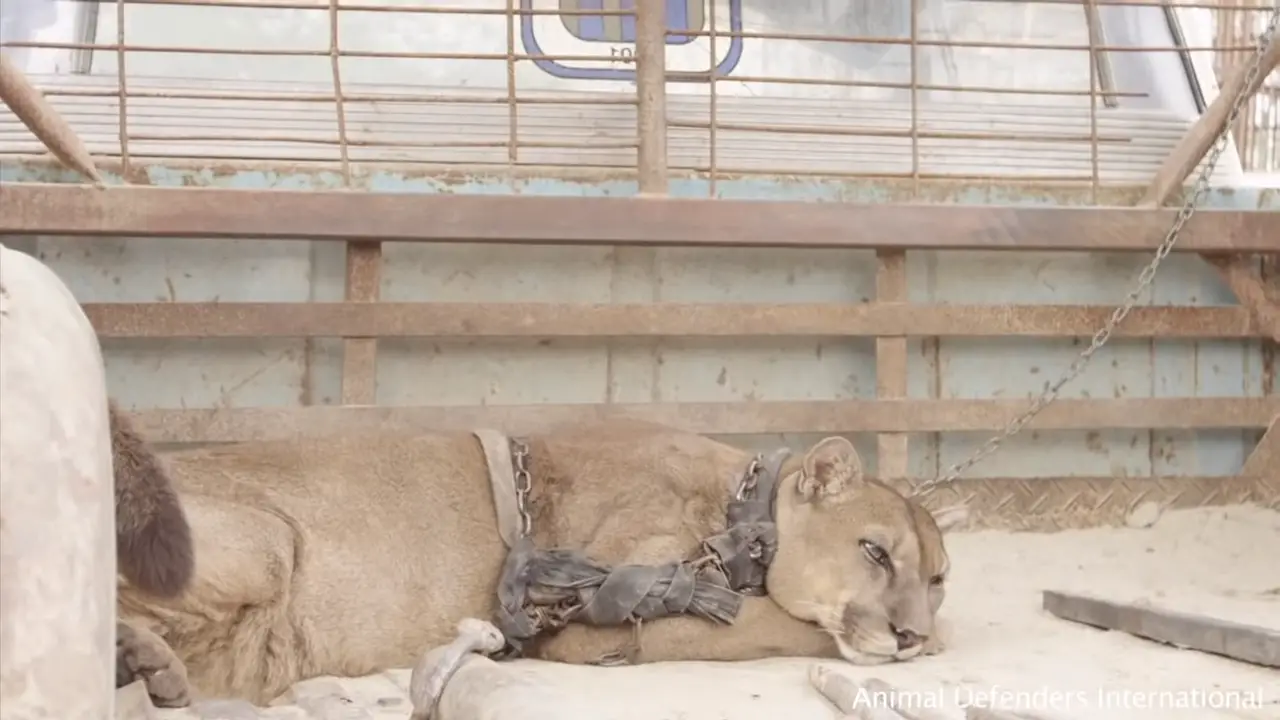 Watch this Mufasa's story below! Did this touch your heart? Let us know what you thought about it in the comments!
Don't forget to SHARE this moving story with your friends and families!