Wedding days are undoubtedly significant to people. But what's more important is how your partner proposed to you. That is because your proposal is a historic day for you. It is one of the most memorable days, something you can boast about for the rest of your life if done right. And this bride-to-be is going to remember her groom's proposal for the rest of her life.
A man took his girlfriend out to eat. But before they could order, he stands up and leaves. The woman sits there waiting when a bunch of people approaches. They have violin and guitar in their hands. And they start to play "All of Me" by John Legend. She sits there listening to band play without realizing what is happening.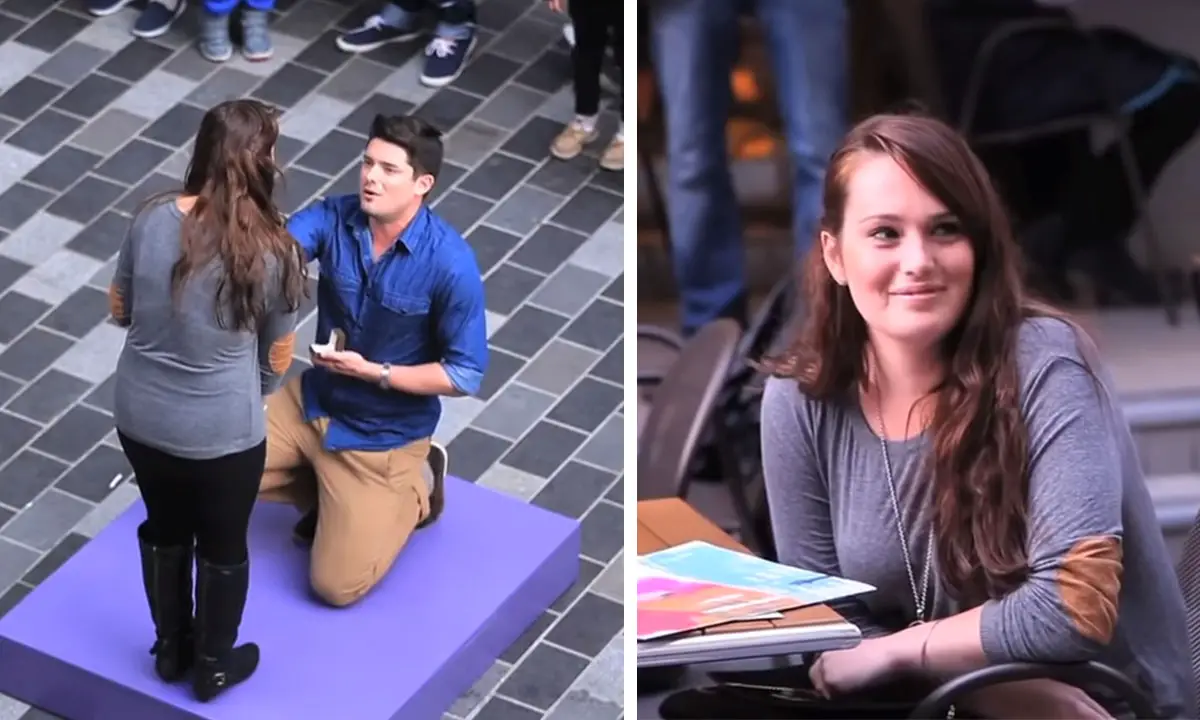 Then, out of nowhere, her boyfriend comes with a guitar, surprising the woman pleasantly. He sings along with the a capella band. And the woman can't believe her eyes. They sing their hearts out for the woman while she sits there feeling shy.
Then, the man calls her on stage, handing his guitar to someone else. He then brings out an engagement ring from his pocket and gets on his knees.
WATCH the most beautiful and romantic proposal below.
COMMENT and SHARE if your heart melted over this beautiful proposal.