The little girl featured in the following video is Carolina Costa. She is a French singer and TV presenter. She was very young when she gave this performance but she is 18 years of age now. Carolina walked on stage in a beautiful dress and won every single heart in the room by singing "I Will Always Love You". She will no doubt win your heart as well!
The audience was hanging on her every word and they were really drawn in by her beautiful singing. This particular song is pretty tough, but the way Carolina sings it is amazing! She sings it with such ease and grace. You can see that the judges are really speechless as well! She definitely did justice to this song!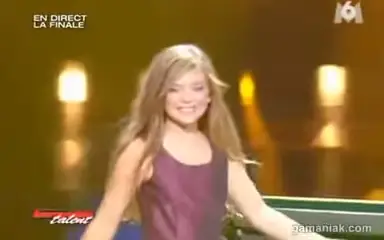 Watch Carolina's brilliant performance in the video below! Don't forget to share your thoughts in the comments with us!
Please SHARE this video!