Hey, it happens: you forget how fast you're going and you look in the rear-view mirror to see a set of flashing lights. As you pull over, you're probably thinking of ten different ways you can try to talk your way out of it.
And on the other side of the window, there's a police officer worried something is going to happen that will escalate the situation from a routine traffic stop into something worse. After all, hundreds of traffic stops have ultimately resulted in officer fatalities in the past.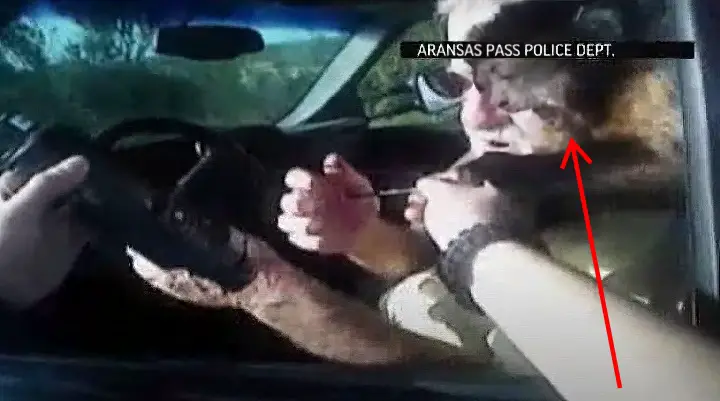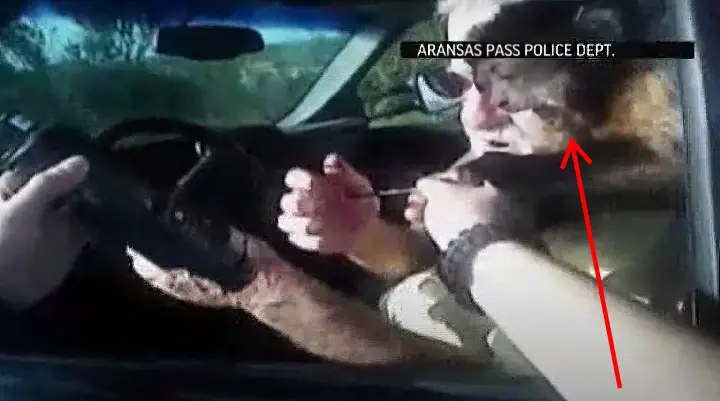 But chances are, neither passenger or police officer are contemplating anything like what happens in the video below. Aransas Pass, Texas, police officer Keith Moore pulled over a motorist who was speeding. After calling in the motorist's name, Richard Spohrer, and  the vehicle license plate, Keith proceeds to give the man a ticket.
Just as he reaches in to get the motorist to sign the ticket, Richard's pet monkey flies in from the back seat and bites Keith on the finger! It's incredible! Watch the full video below and please leave us a Facebook comment to let us know what you thought!
Don't forget to hit the SHARE BUTTON to share this video on Facebook with your friends and family.