Service animals are very special and smarter than most other animals. Not only are they utterly clever, but they also help to serve their country.
Sadly, one of such brave animals passed away due to an unfortunate event. This amazing and brave-hearted animal is Charlotte the service horse. She had always been great at her job and served the police department with all her will.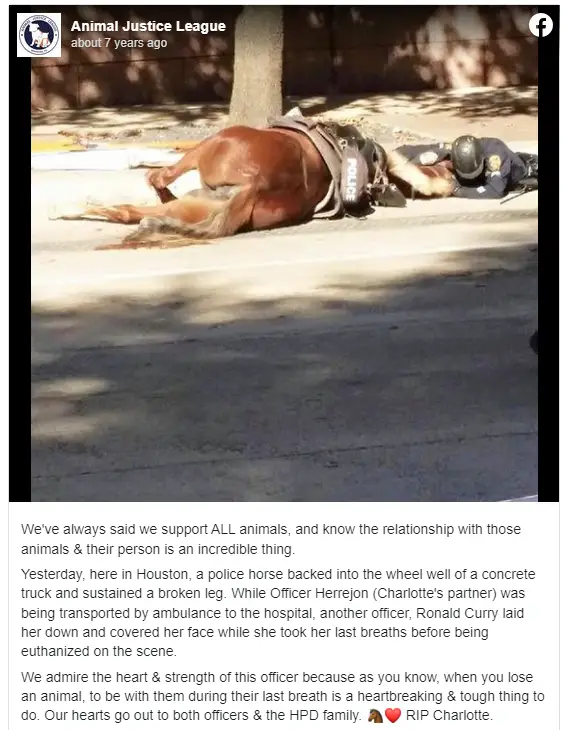 As she collapsed due to an accident, Houston officer, Officer D. Herrejon lay down next to her and tried his best to comfort her. The animal was in great despair at that moment as she would eventually pass away in a few days after the injury. The police officer looks extremely distressed when he lies beside Charlotte.
Charlotte's story is heartbreaking but she died with a brave heart. Watch the full video below and please leave us a Facebook comment to let us know what you thought!
Don't forget to hit the SHARE BUTTON to share this video on Facebook with your friends and family.