Giving birth to a baby when you are a teenager can be pretty tough. Moreover, when you are a single parent to a newborn it is never possible to provide the baby with the best.
However, many teen parents give their babies up for adoption as soon as they give birth to them. This is by far the best solution in order to help the baby get safe and stable home to grow up in. In March of 2016, 18-year-old Hannah Mongie gave birth to Taggart. Taggart's father passed away in his sleep when Hannah was only 12 weeks pregnant.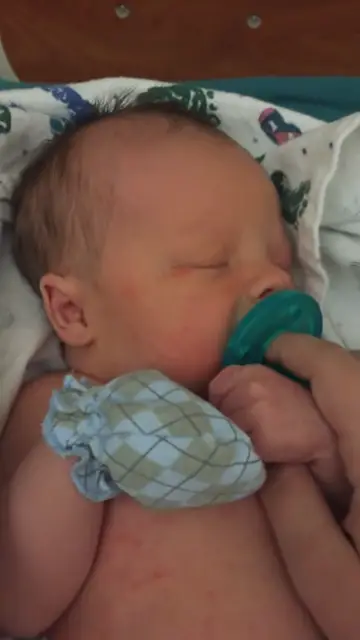 She knew for sure that she could not provide for him so she opted to open adoption. Emily and Brad Marsh were pretty fine with the idea of open adoption. The couple also had two other children they adopted. Before she gave Taggart up for adoption, Hannah left him an emotional video to let him know the reason why she could not keep him.
Thankfully, Mongie pays regular visits to the couple's place and even babysits for Taggart and his brothers.                  Watch the full video below!
Please SHARE with your friends and family!