Raising a family with five kids undoubtedly is a lot of responsibility. Now imagine opening the home for three more children. You would think such a task can only be taken if you are stable economically. Well, think again, because Tisha and her husband don't have big bank accounts, they just have a big heart.
Audrey knew she was battling cancer but thought that she had a year more. Unfortunately, Audrey's life was cut short and her children had nowhere to go. But her next door neighbor Tisha, who she knew only through their daughters' sleepovers, stepped up and took in her kids.
Tisha herself had been an orphan and knew she could not let the three kids go into the foster system, so she and her family opened their home for them. But their house had limited living space and, with five kids already there, they only could do so much. Everyone living in the house was either sharing beds or sleeping on the couch–one girl even sleeping in the kitchen.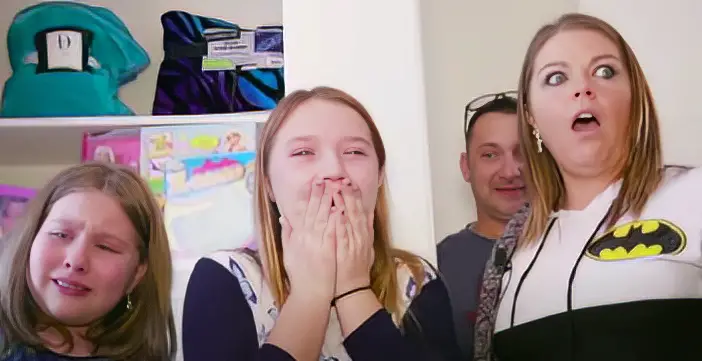 When St. Louis, Missouri, Fox5's "Surprise Squad" heard about the story, it didn't take them long to spring into action. Within three days, they remodeled the house to get two more bedrooms. The team added new furniture utilizing the space and making it more livable. Furthermore, the kids were surprised with new beds and essential accessories. With a large family, food expenses are relatively high, so the team even provided free groceries for a year.
Please press play and enjoy this delightful story, then leave us a Facebook comment to let us know what you think of Tisha and her family's generosity.
Kindly share the incredible video with your loved ones.