Sometimes a video comes along that makes you stop and realize how lucky you are in life. Well here's one just like that–this mom doubts she'll make it to her son's wedding day so he takes her to his high school prom instead. It's not just a wonderful gesture, it's a reminder that the rest of us are pretty lucky to never have to face something like that.
17-year-old Dylan Huffaker knew his mother Kerry feared not being around for his wedding some day in the future, so he had a batch of donuts made that said, "Will you go to prom with me?" His mother broke down, saying, "You don't want to go with an old, bald lady."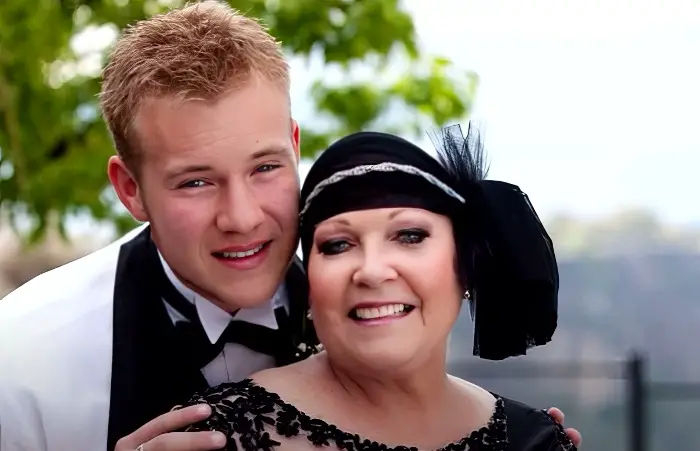 But both dressed up in their finest and did just that. And, because people in the community heard about it, Dylan and Kerry went in style. Flowers, a photographer and even an evening in a new SUV were donated so they could have a great night.
And during the prom, the DJ gave them their own special dance, all by themselves, to cap off the wonderful evening.
Watch the full heartwarming video below and please leave us a Facebook comment to let us know what you thought!
Please SHARE with your friends and family!