Teenagers have the biggest dreams. They dream of big things, which is a good thing, without knowing that many of them aren't attainable. But here's a teen who dreamed big for her high school prom and didn't actually get what she dreamed for, but it was still pretty awesome.
This girl is Katie, a student at Stillwater Area High School in Stillwater, Minnesota. Katie has been the biggest Dwayne "The Rock" Johnson fan since his wrestling days and her impression of him only grew as he became a bigger and bigger star in TV and the movies.
On a lark, Katie (who hadn't been invited to prom by any of her classmates) sent The Rock an invitation on Twitter to go to her prom. Yes, it was a big dream, but hey, if you never ask… And while Johnson didn't agree to attend the prom, he did made sure to make her day special.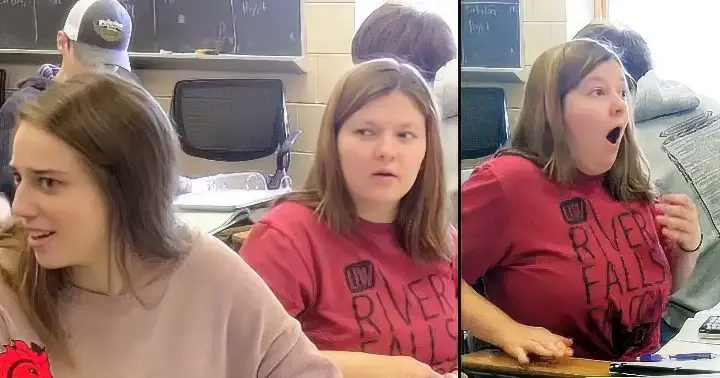 When morning announcements came on over the school intercom, she was immediately a little suspicious of the voice–she thought she recognized it, but how could it be playing at school? But she soon realized that the voice was directed towards her, it was none other than The Rock himself, and he had seen her Twitter invitation!
The moment is very heartwarming. Watch what The Rock does for Katie in the full video below, then leave us a comment on what you think of his kindness–and of Katie's good fortune!
Don't forget to hit the SHARE BUTTON to share this video on Facebook with your friends and family.