Here's a great remake of one of the classic Christmas carols of all times. This carol, originally written for a movie 80 years ago with Judy Garland, is still as timeless as ever. And this performance brings home why.
Jordan Rabjohn and his mother make up the "Mother and Son" recording duo that release songs and video on social media platforms such as YouTube. Jordan has 162,000 followers, but in this video it's Mom that really shines.
"I've said it before and I'll say it again, my Mum is a better singer than me and here is proof!" Jordan said when he released this song.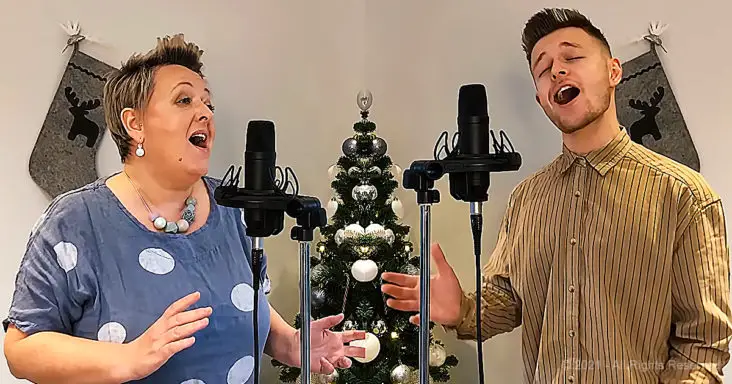 The way they both beautifully deliver the song and the way they are enjoying every moment of the performance are very impressive as well. Both the mom and son have an exceptional talent for singing and they do it very well. We can actually tell that the son has inherited his talent from his mom.
They're just too good. Watch the full video below!
Please SHARE with your friends and family!