Disney's 2016 movie Moana was a wonderful story of a Hawaiian teenager who, with help from her friends and the Hawaiian cultural god Maui, sets out on a daring mission to save the Hawaiian people. It was a huge hit and inspired girls across the globe to stand up for themselves and their people.
And like all things Disney, Moana inspired lots of costumes, whether for Halloween, birthday parties or just to have fun. Well here's a video of a young ice skater who used that inspiration to develop an entire Moana-inspired routine on ice, and I think you're going to like it.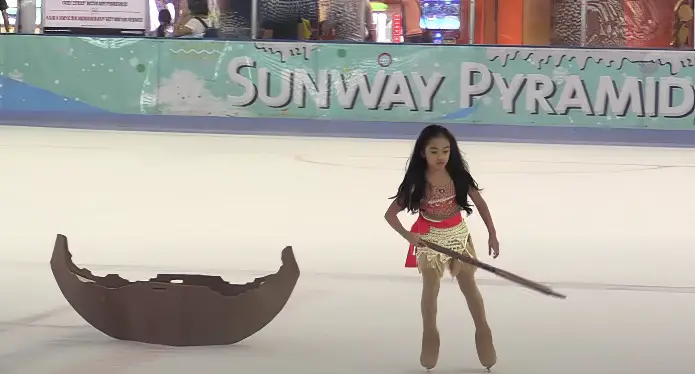 The girl in this viral video, Maqdalene Yacoba Kristanti from Indonesia, is seen sporting the most beautiful costume that is very close to Moana's animated outfit in the movie. Her  costume is paired with a Hawaiian canoe with make you fall in love.
Maqdalene also skates on the ice like she is in fact a collaborated version of Moana and Elsa from Frozen. She is very talented and you will love her for sure.
Watch the full video below and please leave us a Facebook comment to let us know what you thought!
Please SHARE with your friends and family!