Nikki Leonti has gone through rough times in her life. Despite her vocal abilities and talent, her road to stardom wasn't easy. She was just a teenager when she won a singing contest and got a record deal with a Christian label. But things didn't go quite as planned.
A short while after her eighteenth birthday, Nikki announced that she was pregnant with her daughter. That's when the label kicked her off. The label executives didn't want someone who was giving birth to a baby out of wedlock represent their brand, and before Nikki knew it, her songs were pulled from the radio, her albums were taken off the shelves, and her tour dates were cancelled.
But this setback didn't discourage her in any way. Years after her retirement, she was presented with a second chance. Carrie Underwood approached her and offered her a role as a backup singer, and she immediately grabbed the opportunity.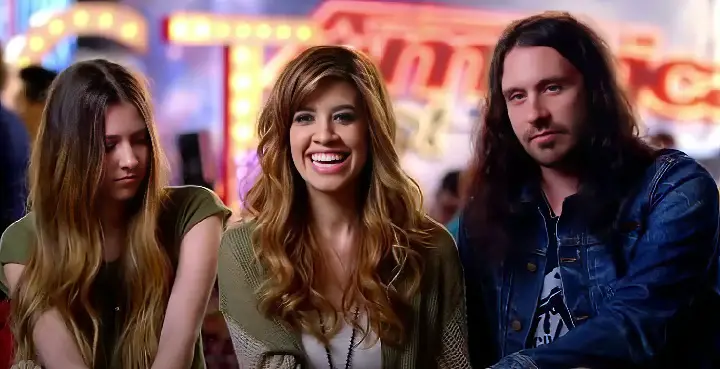 But even though she was down, Nikki didn't give up hope. She started a new life and band with her daughter Jaslyn and her husband, Ryan. And they were ultimately accepted to audition on one of the biggest platforms for talent.
The audition is good from the first second but when Nikki begins singing, the crowd stands up and cheers–as if to tell the world how good she is, even though the music industry rejected her nearly 20 years ago.
Please press play and watch this amazing family band. Do share your thoughts on the gifted voice of the bunch.
Please hit the SHARE BUTTON to share this video with your friends and family.