America's Got Talent is a popular American reality television show that showcases a diverse array of talents from across the nation. Created by Simon Cowell, the show first premiered in 2006 and has since captivated audiences with its unique format and captivating performances.
As a talent competition, America's Got Talent welcomes participants of all ages and talents, ranging from singers and dancers to magicians, comedians, acrobats, and more. The show has become a platform for aspiring entertainers to showcase their skills and pursue their dreams in front of a nationwide audience.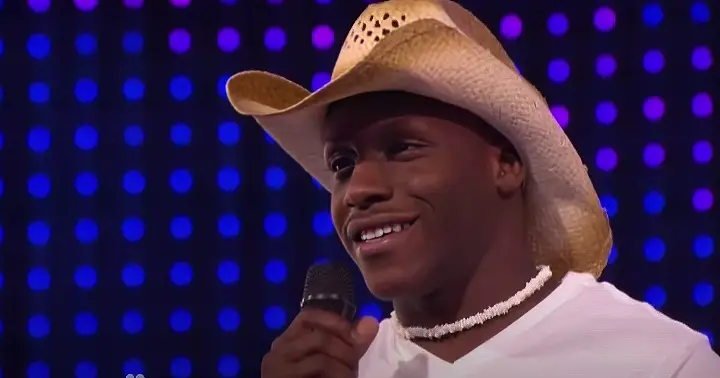 Knowing he had as good a chance as anyone, 21-year-old electrician Milton Palton from western Arkansas decided to give it a shot. He said he was reeling from a bad breakup when he heard the song "Whiskey Lullaby," a 2004 duet from Brad Paisley and Alison Krauss, come on the radio. He decided country music was the thing for him and shortly after began his trek to the Got Talent stage.
It was clear the judges weren't expecting that much from the simply dressed man in the cowboy hat who addressed them as "sir" and "ma'am." But rom the second Milton starts singing, the smiles on their faces tell us that they like what he's doing and it only gets stronger as he keeps going. His wonderful voice and unassuming manner completely captivate the judges and the audience, making this a pleasure to behold. Watch the full video below and please leave us a Facebook comment to let us know what you thought!
Don't forget to hit the SHARE BUTTON to share this video on Facebook with your friends and family.