"The Way You Make Me Feel" is a 1987 Michael Jackson song that was released as part of his album Bad. It's a fun and upbeat love song that features Jackson's signature dance moves and catchy beats. The song tells the story of a man who is smitten with a woman and can't get enough of her. It was a huge commercial success, reaching the top of the charts in several countries and earning Jackson a Grammy nomination. It remains a fan favorite and a classic example of Jackson's unique style and talent.
Brandon Conway would never be mistaken for MJ but his voice was so incredible that his cover of the song racked up over 27 million views in under three weeks and has become an internet sensation. After his friend has counted to three, Brandon stands in the parking lot and begins to sing "The Way You Make Me Feel" with a clap of his hands and a snap of his fingers.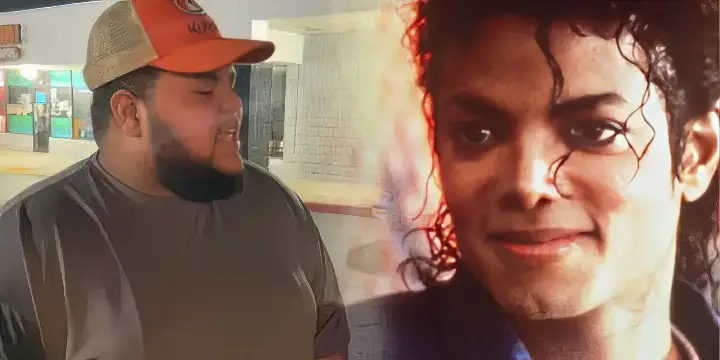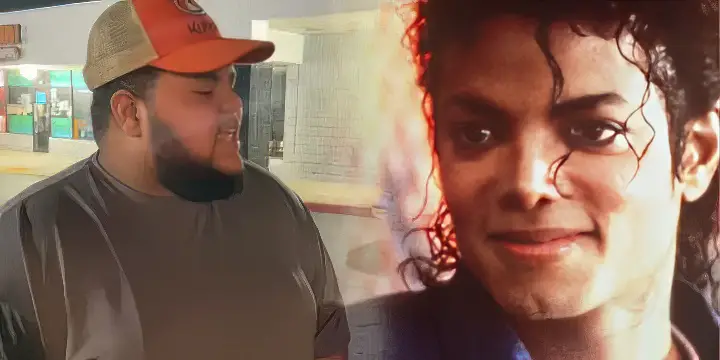 Although the two versions sound nearly identical, Brandon's performance was recorded using only a smartphone, while Michael Jackson's was done in a professional studio using high-tech microphones. And both them hold similar value on the scale.
Brandon's rendition is by far one of the best Michael Jackson covers I have heard in a while. There aren't many people who sound as good but this guy surely takes the cake for being exceptionally good at it.
The way he performs is just mind-blowing: no backup band or vocals, no autotuning or artificial sounds to make himself sound better. He just is very talented! Watch the full video below and please leave us a Facebook comment to let us know what you thought!
Don't forget to hit the SHARE BUTTON to share this video on Facebook with your friends and family.