Prepare to be mesmerized by the captivating performance in the video embedded in this article. Mennel Ibtissem, a contestant on The Voice – France, delivers a stunning rendition of Leonard Cohen's "Hallelujah" that has the judges and audience alike in awe. Within a mere four seconds, the first judge is so moved that they swivel their chair to face the singer, a testament to the immediate impact of Mennel's voice. Shortly thereafter, two more judges are compelled to turn their chairs, captivated by the enchanting melody.
The performance is not just a hit on the show, but also on the internet. It has amassed an impressive 50 million views on YouTube, a testament to its universal appeal. The song "Hallelujah" is a classic, and Mennel's rendition brings a fresh and unique perspective to it. Her voice carries the depth and emotion of the lyrics, creating a truly moving experience for all who listen.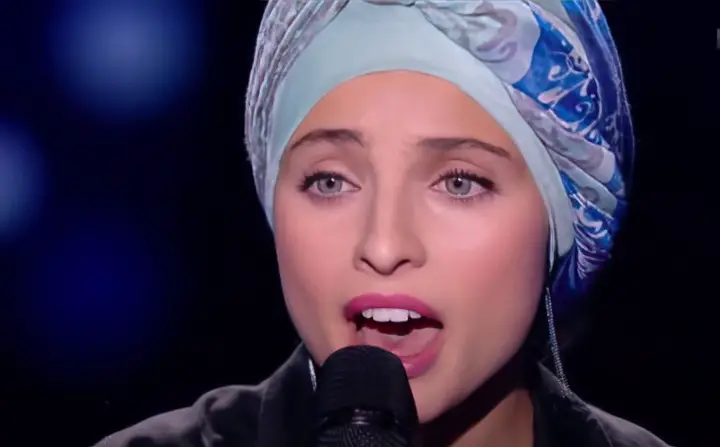 Leonard Cohen's "Hallelujah" has a rich history, having been covered by countless artists since its release in 1984. Its spiritual undertones and profound lyrics have resonated with audiences worldwide, making it a staple in the music industry. Mennel's performance on The Voice – France adds to this legacy, showcasing the timeless appeal of the song.
Mennel Ibtissem's journey on The Voice – France is a testament to the power of music and the impact of a truly gifted performer. Her rendition of "Hallelujah" stands as a highlight of the show, and a testament to her talent. The video below is a must-watch, a performance that transcends language and culture to touch the hearts of millions. Watch the video below and please leave us a Facebook comment to let us know what you thought!
Don't forget to hit the SHARE BUTTON to share this video on Facebook with your friends and family.