The video below features a performance from the TV show America's Got Talent by a 23-year-old singer/songwriter named Dani Kerr from Statesville, North Carolina. Dani was too shy to sing on stage until she was 17, but now she dreams of making it in the music business. For her audition, Dani sings an original song, but Simon Cowell stops her after only a few lines, saying she sounds nervous and asking her to sing a second song if she has it.
Dani performs another of her original songs named "November," and it's clear the audience is behind her as they cheer and clap. It's an emotional song, and when it's over, there is dead silence for a few seconds–then the audience erupts to their feet with a standing ovation. Dani can't help but get emotional as she hears their cheers. The judges compare her to Stevie Nicks, Dolly Parton, and Miley Cyrus. After making her perform a second song, Simon tells her, "you have one of my favorite voices this year." Clearly, they are expecting good things from Dani.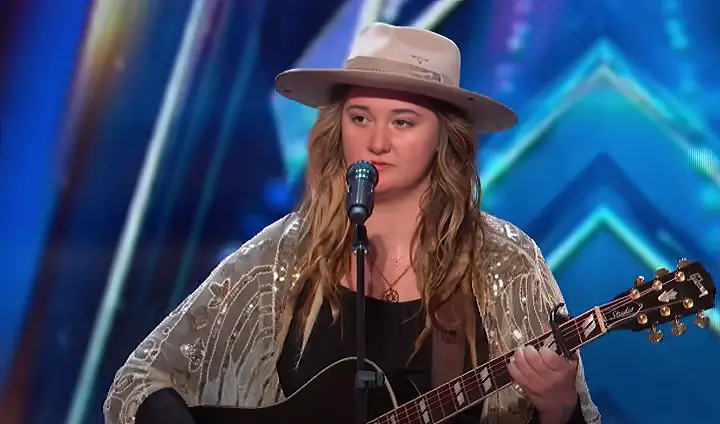 Dani's story is a reminder that it's never too late to pursue your dreams. She overcame her shyness and fear of performing in front of others to audition for AGT, and she received a standing ovation from the audience and judges. Dani's talent and determination are inspiring, and she serves as a role model for anyone who has a dream they want to pursue.
It will be exciting to see what the future holds for Dani Kerr. With her unique voice and songwriting skills, she has the potential to make it big in the music industry. Watch the video below and please leave us a Facebook comment to let us know what you thought!
Don't forget to hit the SHARE BUTTON to share this video on Facebook with your friends and family.