London's public pianos are a unique and beloved feature of the city's streets and public spaces. The idea behind the project, known as "Play Me, I'm Yours," was created by artist Luke Jerram in 2008 and has since been replicated in cities around the world.
The project involves placing brightly colored pianos in public spaces throughout the city, inviting passersby to stop and play a tune. The pianos are open to anyone, regardless of their skill level, and provide an opportunity for people to express themselves creatively and connect with others in their community.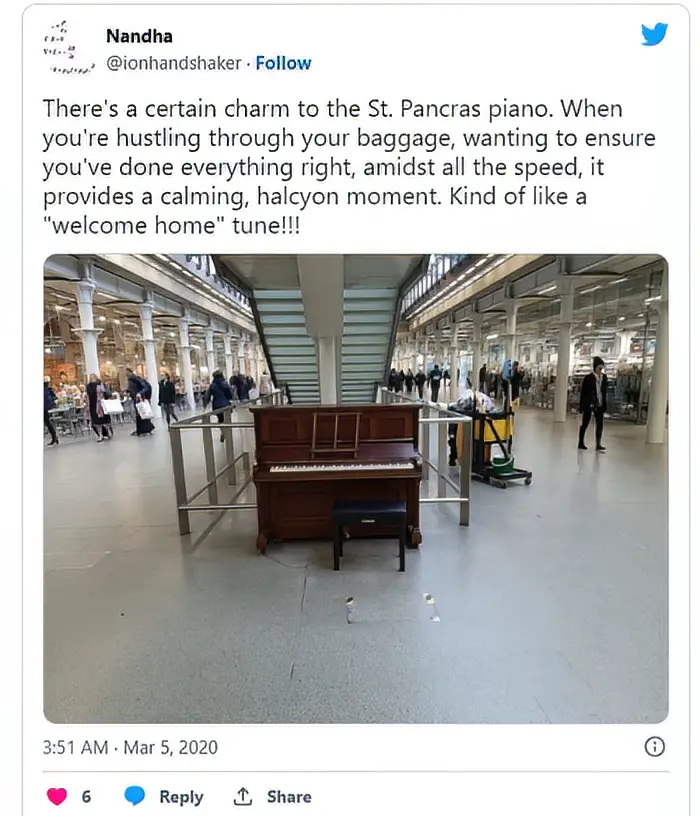 The project has been a huge success, with thousands of people stopping to play or listen to music, and the pianos have become a fixture of London's vibrant cultural scene.
However, there was one man who did not want to show his face (maybe it's Dr. K, who does stuff like this a lot). Whatsoever, his skills are mind-blowing. Regardless of his hesitance to show his face, this man proves that talent does not need a face for recognition. Watch the full video below and please leave us a Facebook comment to let us know what you thought!
Don't forget to hit the SHARE BUTTON to share this video on Facebook with your friends and family.