Dolly Parton is a phenomenal singer. She is also a philanthropist and has been working for the charity. One cannot help but love this amazing woman.
Dolly has given life to famous masterpieces like Jolene and I will always love u. Famous celebrities like Miley Cyrus and Whitney Houston have also famously covered her evergreen hits. However, Parton witnessed celebrities sing her song on a live show for the first time.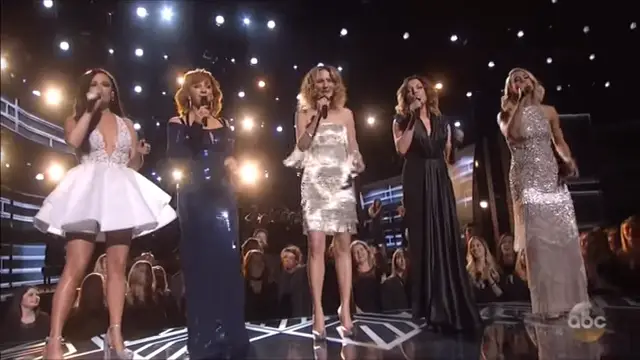 Parton could not help but weep at how beautifully five of the most famous country singers sang her song. Carrie Underwood, Kacey Musgraves, Martina Mcbride, Jennifer Nettles, and Reba McEntire were just phenomenal. We must admit, everyone was just as amazed by their mind-blowing performance.
Queen Parton surely is very proud of these amazing singers from this generation. Watch the full video below!
Please SHARE with your friends and family!