Grease is a 1978 musical romantic comedy film and based on the 1971 musical of the same name. It stars John Travolta and Olivia Newton–John as two lovers who are trying to stay together despite the odds. The film also features an iconic soundtrack of classic songs such as "You're the One That I Want" and "Summer Nights". It was a huge success and remains one of the most beloved musical films of all time.
In this video, we will see how some adorable kids danced their hearts out to songs from Grease at the Kids Artistic Revue (KAR) Dance Competitions. This first video made many people's hearts flutter–36 million views on YouTube alone. You really can't help but fall in love with the kid's skills.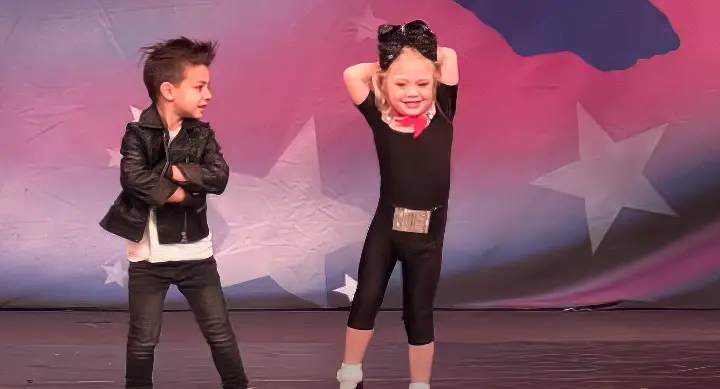 Danny (played by Diesel) and Sandy (played by Everliegh LaBrant) are both 4 years old. The little kids perform a dance inspired by dances from Grease to a medley of songs also from the movie.
They really nailed their performance in every way possible. Danny even sported a hair like that of John Travolta and their outfits were on point too. Watch the full video below and please leave us a Facebook comment to let us know what you thought!
But wait–here's a bonus dance from another set of talented 4-year-olds, Chandler and Garrett, also dancing to songs from Grease:
Don't forget to hit the SHARE BUTTON to share this video on Facebook with your friends and family.