As old age catches up to us, we began planning for our retiring days. We wish more to be around our loved ones than ever. We even try to make up for all the special days we missed due to a busy schedule. Especially if your job requires a long-term overseas stay away from your loved ones. Much like the soldiers that serve and protect our country.
Similar is the story of Jeffrey Anderson. Sr. Anderson had been in the Marine Corps all his life. He is retired now and is coping with his disability. But Sr. Anderson never ceases to wear his dog tags. Like always, he stands tall and proud of his time on the Marine. His grandson, Christian Anderson, is also on the Marine.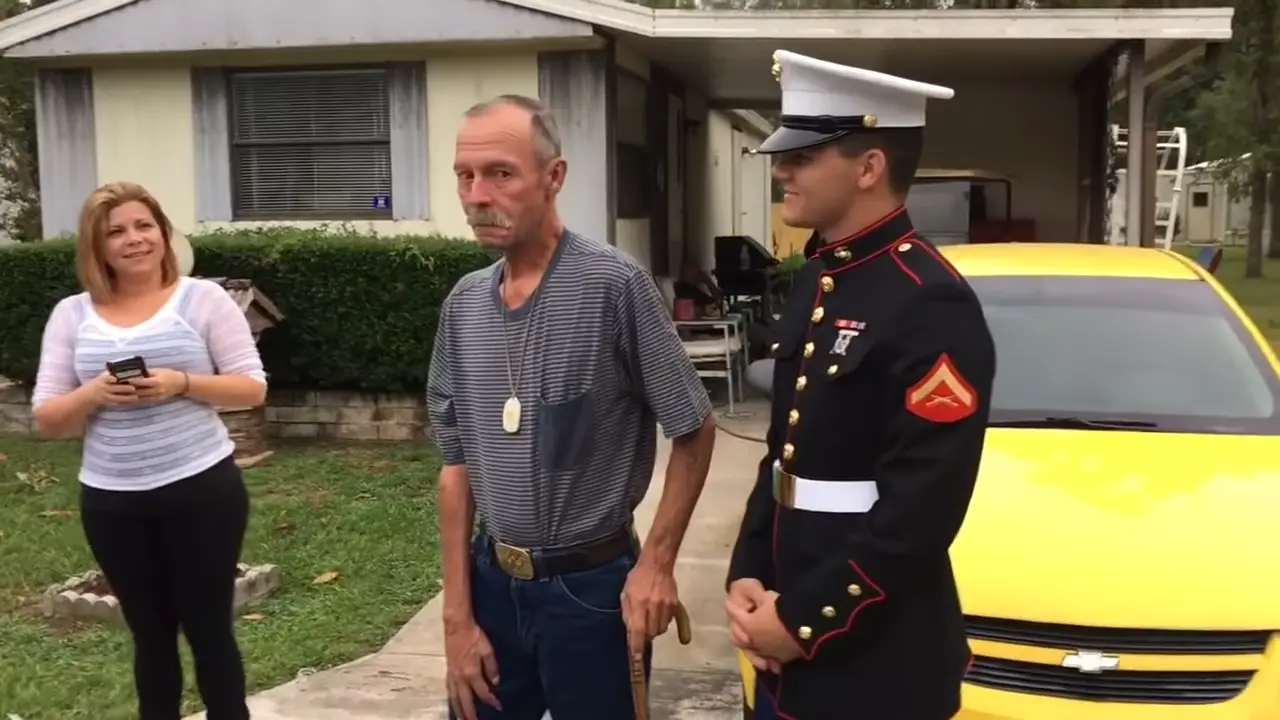 Christian recently completed his training and became a full-fledged United States Marine Corps. Sadly, Sr. Anderson was unable to attend his grandson's graduation. Moreover, he even hadn't seen the young stud in his uniform. Given his condition, the family decided it was best to surprise him at home. Hence, they cooked up a plan. Initially, the younger ones lured Sr, Anderson out of his house. Holding on to his cane, he came out. From behind, his grandson dressed in the uniform surprised his granddad.
It is just one of those beautiful moments. Please press play and enjoy.
Kindly share this video with your loved ones.