You can buy almost anything on eBay apparently. We wouldn't know this if it wasn't for this dad and son that decided to buy a wasp nest! The duo is quite popular on YouTube because of their channel, "What's Inside?"
As you might have guessed from the name, they open things up as science projects in their videos. Their little experiments have brought them almost five million subscribers. In this particular episode, they wanted to know what you can find inside a wasp nest. If you have wondered about it, but have been too afraid to try it out yourself, you are in for a treat!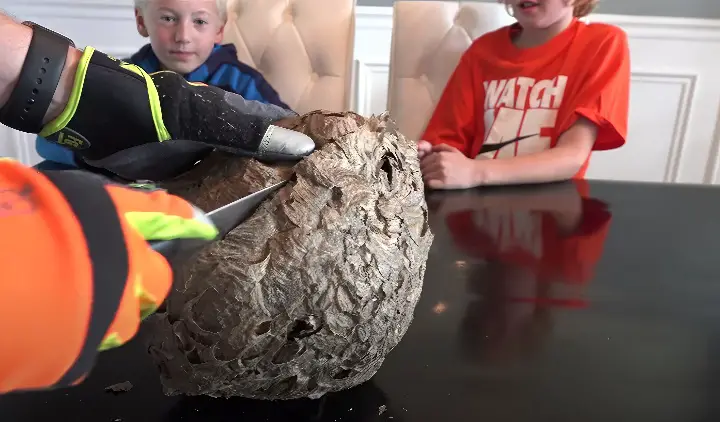 Dan and his son, Lincoln, along with his friend, Kai, gather in front of the camera to open up a nest they have ordered all the way from Wisconsin. As they open the box, they see a giant nest that is the size of a basketball. Dan was a bit worried to open it in the house, but who can really blame him? But he took his chances and started cutting the nest with a knife.
After a bit of slicing, they finally see what's inside. The boys' reaction is awesome. They take a half each and examine it closely. The camera shows the audience the contents and it is absolutely fascinating! Watch the full video below and please leave us a Facebook comment to let us know what you thought!
Don't forget to hit the SHARE BUTTON to share this video on Facebook with your friends and family.