Once we have pets, we immediately began training them. Either it's just typical tricks and few commands to more elaborate versions. This trickery often involves jumping and rolling over, but the clip below has a different swing on it.
The video below redefines the meaning of spending time with your canines. The footage is a glimpse of the annual Eurasia dog show in Moscow. The contestants are both meticulous and skilled in their craft. A woman walks to the stage. Joining her is one of the largest dog breeds in the world, Newfoundland. His beautiful golden brown fur is donned with a big white bow tie.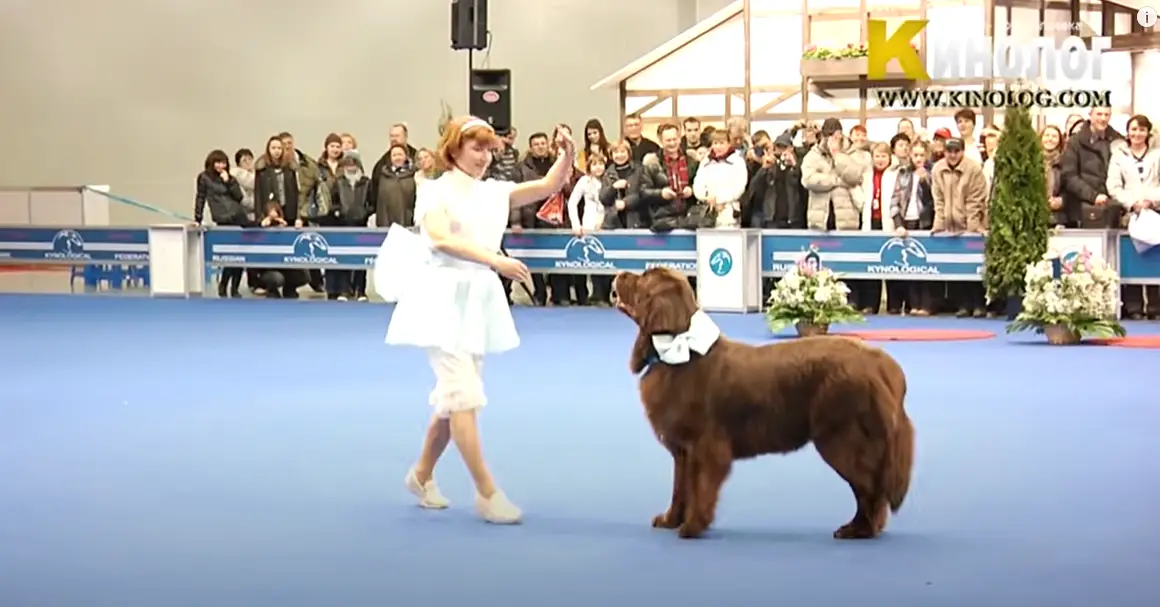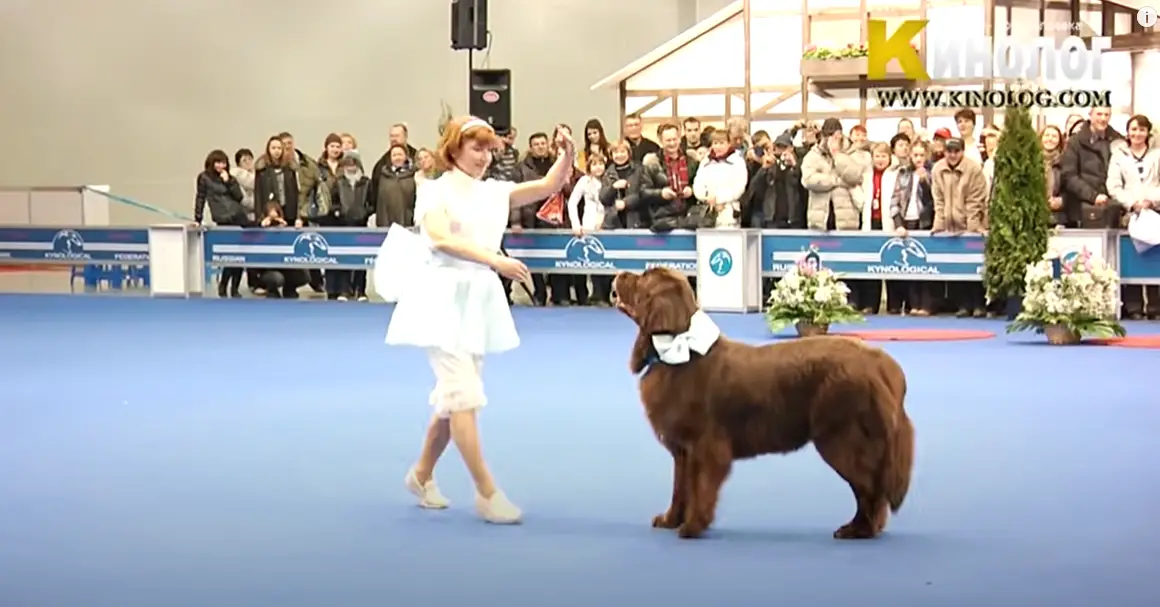 As soon as the music starts, the duo gets on with their routine. The owner is folding her hand to gesture a slow dance, at the same, a way to guide her pet. If he may slip on the routine. The two continue, leaving the crowd in awe. The way this fluffy canine is engaged in the whole performance is phenomenal. He even makes small jumps and immediately goes on to the next step. The whole act is outstanding.
Please press play and enjoy.
Kindly shares this cute video with your loved ones.