There's a captivating performance in the video below that's sure to leave you astounded. It features a young contestant from the popular TV show America's Got Talent, Mara Justine. This 11-year-old talent hails from Galloway, New Jersey, and her musical prowess is nothing short of extraordinary. Raised in a home where singing and dancing were integral parts of household chores, Mara's mother instilled in her a love for the arts from a very young age.
Despite her tender age and self-confessed nerves, Mara delivers a performance that is both powerful and moving. She takes on "And I Am Telling You I'm Not Going," a song that has become synonymous with Jennifer Hudson's stellar performance in the movie Dream Girls. It's a challenging piece, but Mara's rendition is so breathtaking that it's hard to believe such a voice could come from an 11-year-old.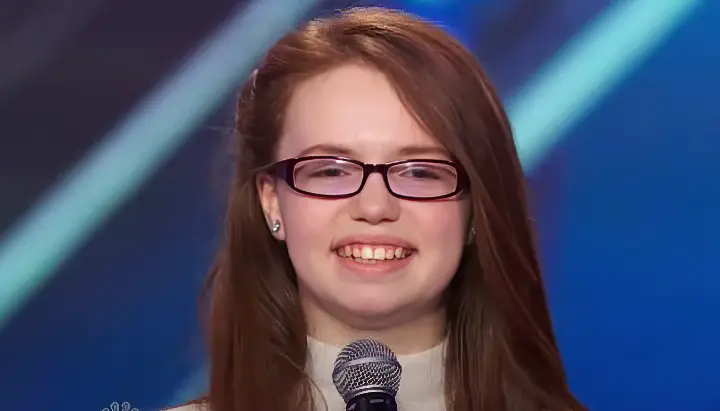 The reaction from the judges and the audience is immediate and overwhelming. The disbelief is palpable as they listen to Mara's mature and soulful voice. The young singer's performance is met with a standing ovation and unanimous approval from the judges, earning her four yes votes and advancing her to the next round.
The history of America's Got Talent is filled with many memorable performances, but Mara Justine's rendition of "And I Am Telling You I'm Not Going" is truly unforgettable. Her performance is a testament to the power of music and the incredible talent that can be found in the most unexpected places. Whether you're a fan of the show or a lover of music, this is one performance you don't want to miss. Watch the video below and please leave us a Facebook comment to let us know what you thought!
Don't forget to hit the SHARE BUTTON to share this video on Facebook with your friends and family.