"The Voice" is a highly popular and acclaimed reality television show that first premiered in the Netherlands in 2010. The format was created by John de Mol, and it quickly gained international recognition, with versions of the show being adapted in numerous countries worldwide. The concept of "The Voice" revolves around a singing competition where aspiring vocalists audition for a panel of coaches who are renowned music industry professionals.
What sets "The Voice" apart from other singing competitions is its unique blind audition process. During the blind auditions, the coaches sit with their backs turned to the contestants, basing their decisions solely on the quality of the singers' voices. This emphasis on talent rather than appearance creates an unbiased and captivating experience for both the coaches and the audience.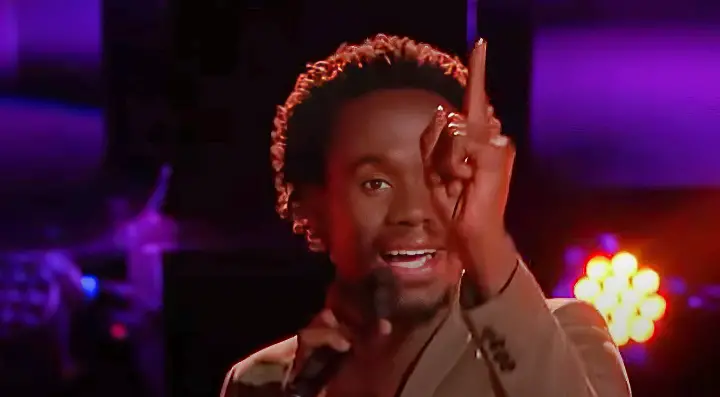 One of the things that distinguishes contestants is how many judges turn their chairs for the singer and how fast those chairs turn. A "four-chair" turn is coveted as an indicator of high expectations for a contestant and if all four judges turn quickly, it's even better.
Well this video shows the fastest four-chair-turn in the show's history. It belong to Anthony Riley, who sang just three words from James Brown's 1965 classic "I Got You," and turned all four judges' chairs in a mere four seconds. Sadly, after accomplishing that feat and wowing everyone through the battle rounds, Anthony dropped out for personal reasons before the end of the season and committed suicide within a year of his appearance. But his performance lives on, as does his indelible impression on those who knew him. Watch the full video below and please leave us a Facebook comment to let us know what you thought!
Don't forget to hit the SHARE BUTTON to share this video on Facebook with your friends and family.