I'm not sure about you, but I can't wait for winter. Snowy streets, foggy breath, the sound of wood burning, hot chocolate with freshly baked cookies, and that warm and cozy blanket… It's just too much fun. But, more than me, I know my dogs will have the best of it.
Even though they enjoy playing outside, nothing beats playing in the snow on a cold, foggy day. This doggo is no exception. He enjoys jumping in the snow, playing with it, and spending time alone in the backyard.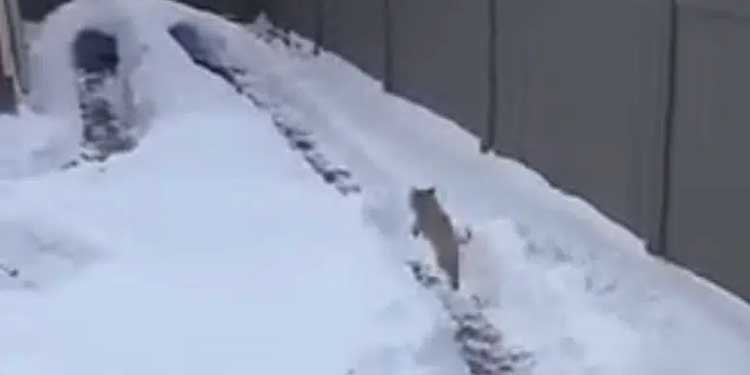 Even though it may be adorable to see them wobble about while they're on their way to the bathroom, they frequently have difficulty in the deep snowdrifts. Thus, one pet owner's obstacle course design stood out as exceptionally clever.
Not only did he allow his dog a chance to explore the backyard and get some exercise, but he was also helping him out by making it easier to use the bathroom! Watch his creation on this video:
https://youtu.be/h_qwGxFoF_8
And don't forget to SHARE it to your friends and family
What do you think?