According to the YouTube description, "This video was produced by the ASPCA and was debuted at the Awards Ceremony on Nov. 21, 2013….Xena, The Warrior Puppy ASPCA Dog of the Year!" It is one hell of a video and is a must-watch. I totally loved it and make sure to watch till the end!
Jonny Hickey was diagnosed with autism at a young age and struggled with anxiety and many other issues. The entire Hickey family had a difficult time, but their entire world was about to change. When Jonny's mom saw a news story about a horribly abused and neglected pitbull, she adopted the dog, named Xena, and brought her into their home. No one had any idea what was about to follow.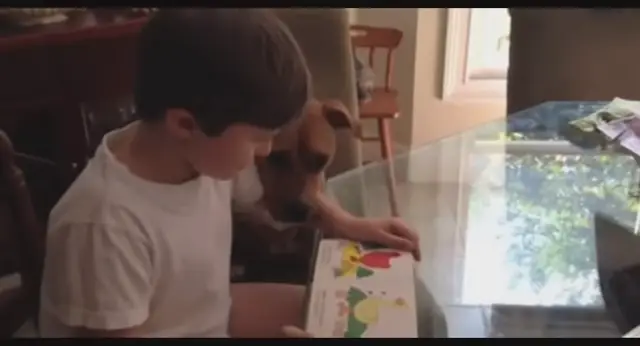 Watch the video below and tell us what you felt about it? Your thoughts, views, and ideas do count and we would love to hear from you. You can do so by penning down below in the comment section!
Don't forget to SHARE this beautiful bond they SHARE!