Here's a beautiful clip that shows the bond between a loving trainer and his animals. Lorenzo, also known as "The Flying Frenchman," is a French equestrian artist who has managed to take the world by storm with his incredible performances.
His unique stunts on stand-up dressage performances have earned a large fan following. Lorenzo has attended many international events as a featured performer too.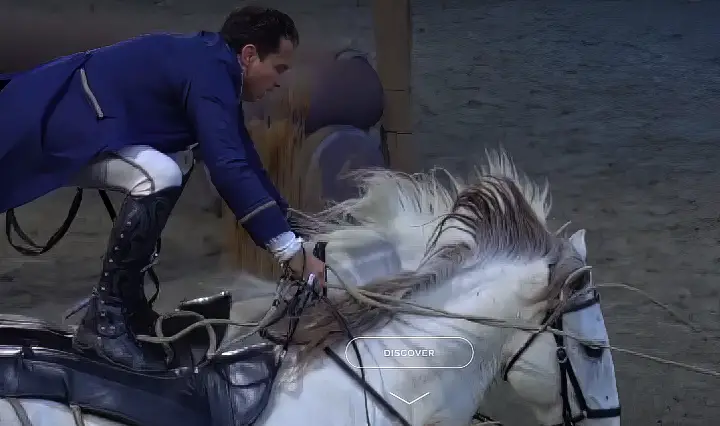 This incredible man began trick riding on his Camargue pony at the age of six. When he was around eight years old, he had already given his first performance. In these clips, Lorenzo dazzles his audience with the help of his gorgeous band of horses. You can see that there is a lot of love and trust between each one of them.
Watch the first video below, which is taken from the air by drones and the continue down to the second video.
This second video is more traditional yet every bit as gorgeous as the first.
Please leave us a Facebook comment to let us know what you thought of Lorenzo and his white horses and please SHARE these amazing videos with your friends and families!