Here's a great clip that will take you back to the sounds and steps of yesteryear–and you'll definitely have fun on the trip–and maybe help out some musicians who are just starting out.
The London Jazz Works is a group of jazz musicians apparently started in early 2022. They post videos of their performances on YouTube and Instagram, typically with a dance group or couple dancing to their music. Unfortunately, they don't seem to get much traffic–their average video has less than 1,000 views–and I'm hoping to help them out.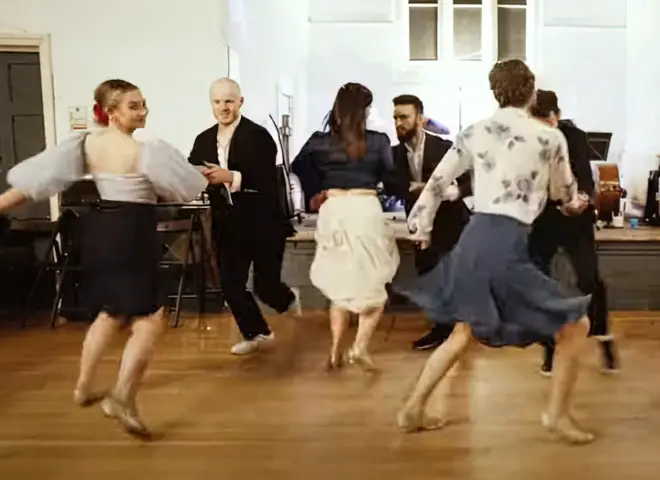 Because as this video will show, the music and dance is fantastic. Here they play Count Basie's "Diggin' for Dex" for Team Lindy Hop (the dancers are Nicola, Ionut, Max, Victoria, Angus, Fargol, Will and Jessy) and the collaboration is wonderful.
Watch the full video below to raise their view count and tell us in the comments what you think of their dancing!
Please SHARE with your friends and family!