Sometimes karma takes awhile to strike back. Hence, people have to take matters in their own hands.
In the clip below, a car was waiting to park in a designated spot. However, a woman was waiting in front of the parking lot. On top of that, she placed two traffic cones to block the group waiting in line.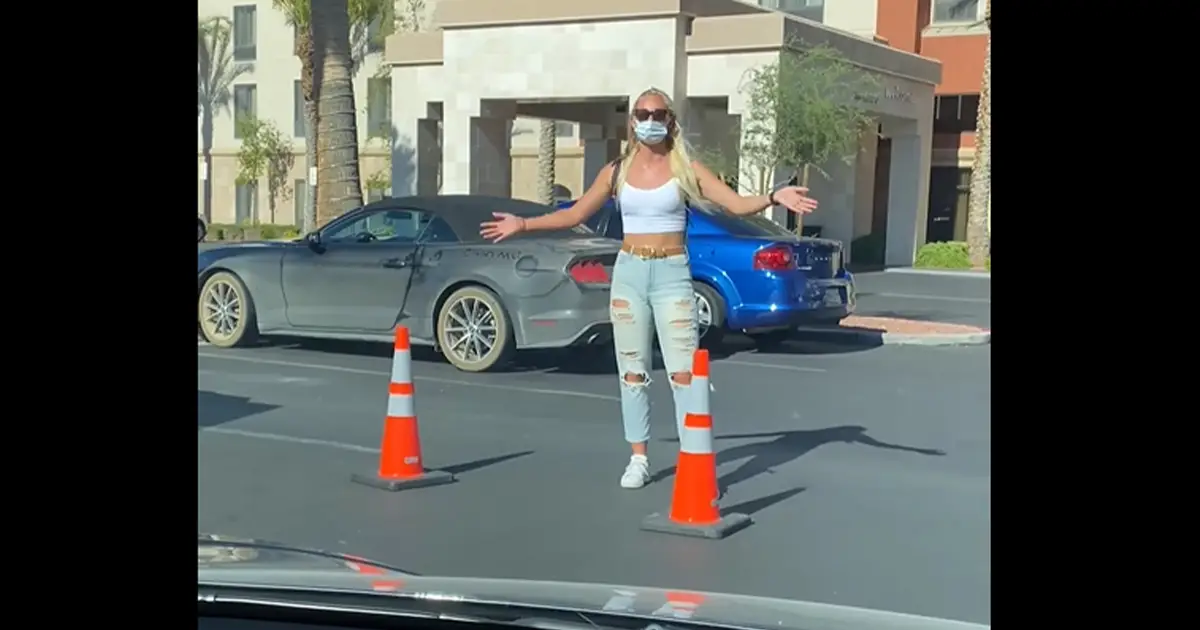 The people in the vehicle tried to reason with the couple. Despite the perfect explanation, the partners walked away, ignoring them. Hence, one of the men from the group takes out his trailer wheel lock. Within seconds they lock the tire well. Nonetheless, they also put a note on the car to grab their attention. That was one heck of mischievous revenge. What was your reaction to the clip? Please share them in the feed.
Please share this with your loved ones.