Once you become parents, every progress your child advances brings tremendous joy. The first walk, first word, or in this tot case, a new dance move. The cute toddler is here to tell. Her hips don't lie.
A few years ago, Kaylan Thoen and her husband Kevin welcomed their first baby in this world. The couple was over the moon. Since her birth, the lovely daughter has been full of surprises. And her latest activity is worth watching over and over again. Sadie developed a newfound attraction for dance as soon as she was able to stand on her legs.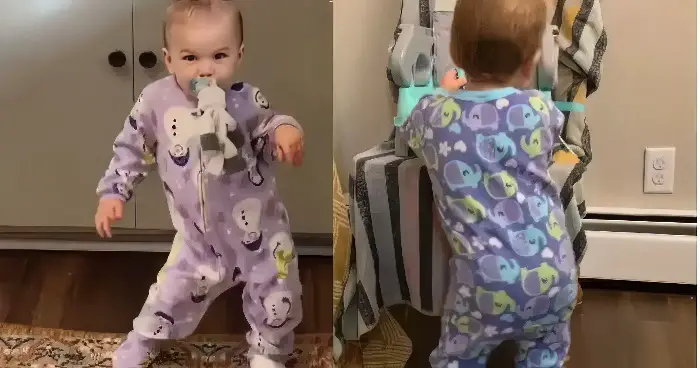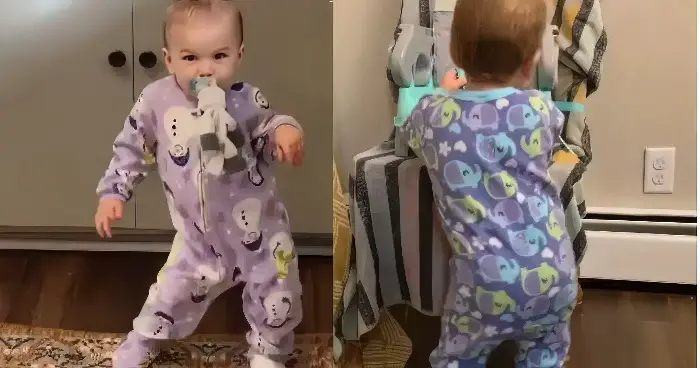 The adorable baby-girl seems to be honing her skills to perfection in every other song. The viral clip consists of Sadie busting moves to varieties of musical numbers. Initially, she grooves to the renowned "2 Legit 2 Quit" by MC Hammer. For someone so young, she indeed has tons of slick moves. In the follow-up posts, we witness Sadie moving along to the beats of "Cars" by Gary Numan.
The viral videos were accumulated as one and posted on the YouTube channel by the Good Morning America show. The adorable toddler danced to the music of over four generations in total. Nothing can stop our appealing dancer. Sadie makes her moves as she goes. Watch the full video below and please leave us a Facebook comment to let us know what you thought!
Don't forget to hit the SHARE BUTTON to share this video on Facebook with your friends and family.