When Lair Family found out they were having a baby girl, the excitement was too much to handle. Imagine what happened when the baby was actually born! The parents decided it was time to introduce little Ruby to her big bros; all six of them! You are going to melt at their reaction when they see her and hold her for the first time ever!
This is really a very precious moment. The video starts off with the oldest brother, 13-year-old Jackson, after which all the other guys take a consecutive turn in holding their tiny sister. I couldn't hold back my smile when I heard their cute commentaries on the side! It is quite clear that these boys are already protective of her and they love their youngest member to bits!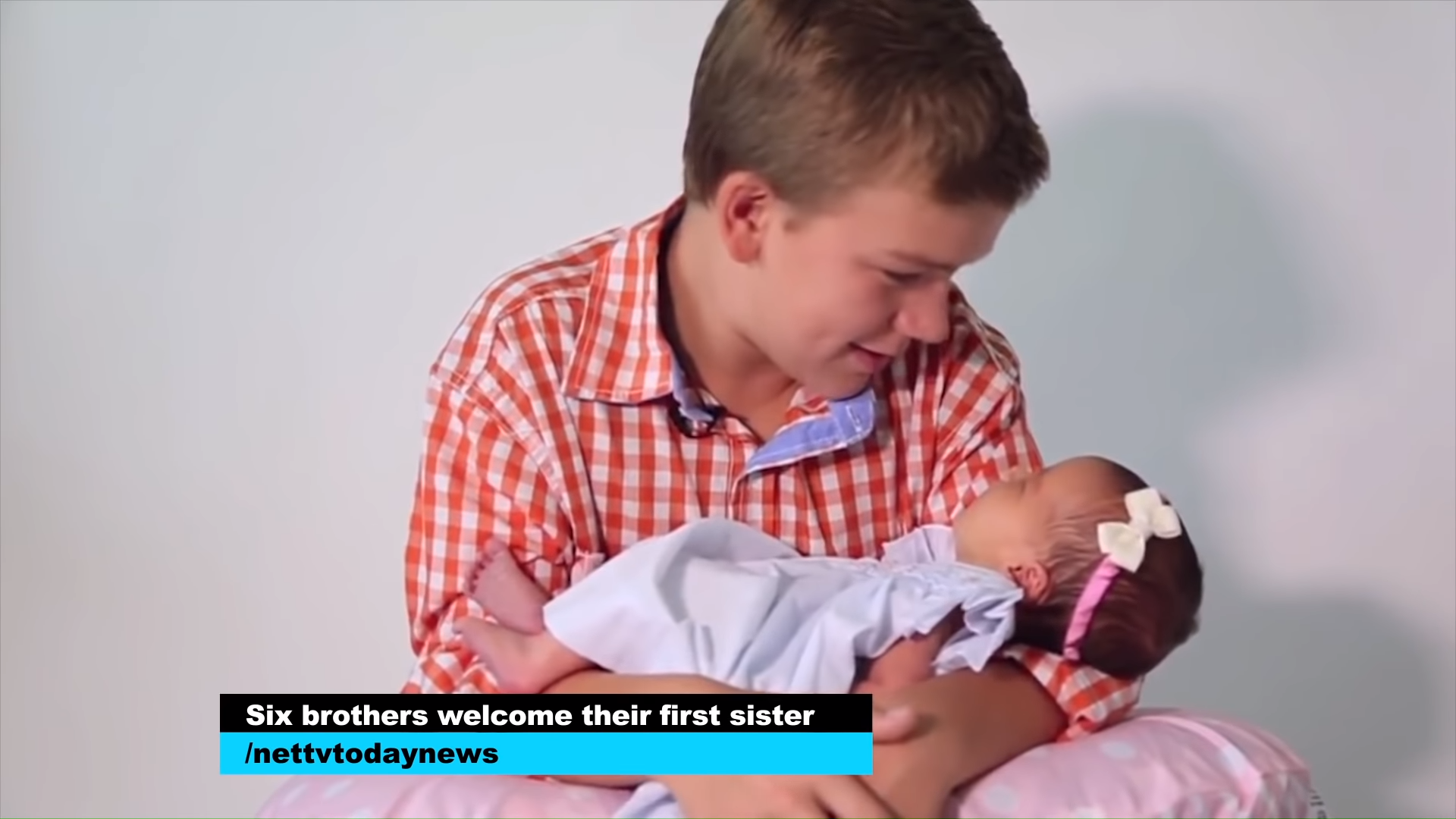 Watch this beautiful video below! Did this clip touch your heart? Let us know in the comments section!
Please SHARE this adorable clip with your families and friends!