When a disaster occurs in the neighborhood, firefighters are the first ones on call. They are the first line of defense between life and death for a lot of people. No wonder everyone calls them heroes. The job of these brave and women are stressful and not to mention, dangerous. So, they should be praised for all the work they do.
Unfortunately, many people don't know what it takes to fight a fire. Some people think it is just about extinguishing the flames. However, it is as much as about using your brains as you do your muscles. And this live video capturing a firefighter in action is more intense than any action movie.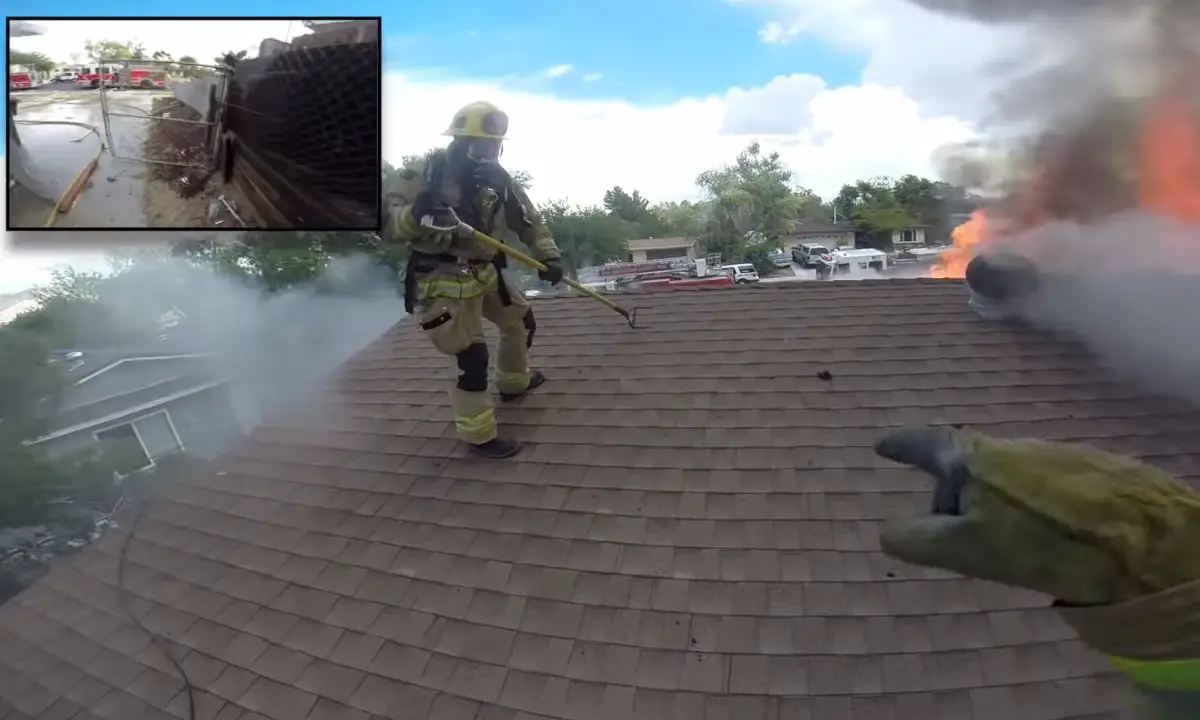 When the San Bernardino County Fire Department got a report of a structure fire in Victorville, California, they jumped to the fire brigade. And this time, they brought one extra equipment, a head-mounted camera to capture their actions in real-time. As soon as they reach the site, they start investigating it. Only then do they move on to extinguish the fire so that it doesn't spread to other residents. Moreover, the fireman with the camera even goes to the roof. When he cuts a hole to relieve pressure off the building, we can see the blazing fire that they are working on dowsing. Watch the heroic video below:
And please SHARE this with everyone!