The little girl featured in the video below is called Krisia Todorova. This talented lady from Bulgaria is only 10 years old, but she has already taken the world by storm with her beautiful voice. In this clip, she is performing "All Of Me" by John Legend at a live show. Her outstanding cover blew away everyone in the audience. I am sure you are going to be really impressed as well.
"All Of Me" was one of the most played songs of 2014. It was released in 2013 on Legend's fourth studio album, but it took the No.1 spot in the Billboard Hot 100 in 2014. It managed to take the place of Pharell William's "Happy", which had spent ten weeks on No.1. Legend says that this song was created as a tribute to his wife, Chrissy Teigen.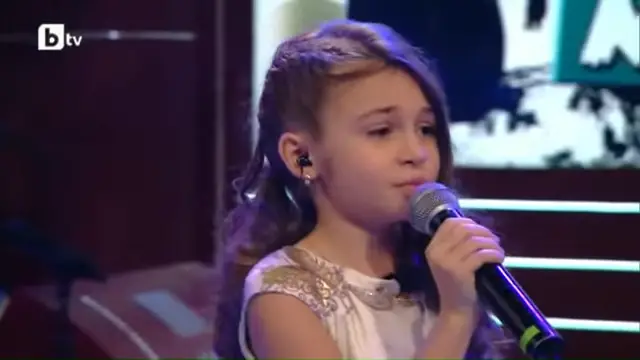 Watch this amazing rendition by Krisia below. Did you enjoy this cover? Let us know your thoughts in the comments!
[ytvid id="UZng5vOcLu8″]

Don't forget to SHARE this incredible performance with your friends and families!