Koalas are one of the cutest animals on the planet. They can be very clingy and needy sometimes, but they're still very adorable. However, due to the devastating Australian bushfire, Koala's population has decreased immensely. However, amidst the chaos, this video might bring you a little joy.
In the video, a koala bear mistakes a dog for his mother. As I've mentioned earlier, Koalas are very clingy and needy animals. And this koala, in particular, is only 4-months-old. And the dog is Tony.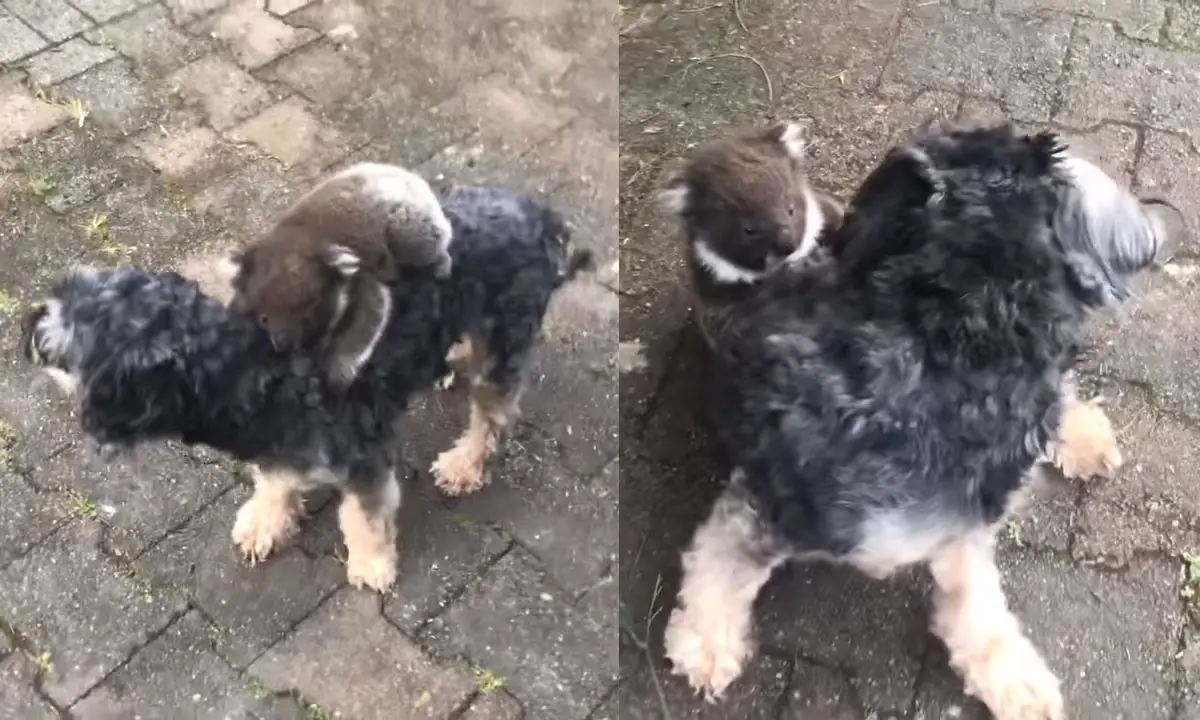 The koala bear lives independently at the man taking the video, Henry's backyard. But he isn't used to living apart from his mother. However, he is getting used to it. But whenever he sees Tony, he loves getting on his back and clinging on to him.
Tony tries hard to get rid of the clingy koala, but he can't. He is confused as to what to do, but the koala sees home in his warm fur and doesn't want to leave.
WATCH the adorable video of the koala and the dog below.
COMMENT and SHARE if the video brought a smile to your face.